In a recent announcement, Meta stated that it has begun rolling out the testing of encryption for Facebook Messenger.
Facebook Messenger Encryption
Some of the messaging service's regular features as announced by Mark Zuckerberg, such as group profile photographs, link previews, chat wallpaper, and chat themes, are now available in end-to-end encrypted chats.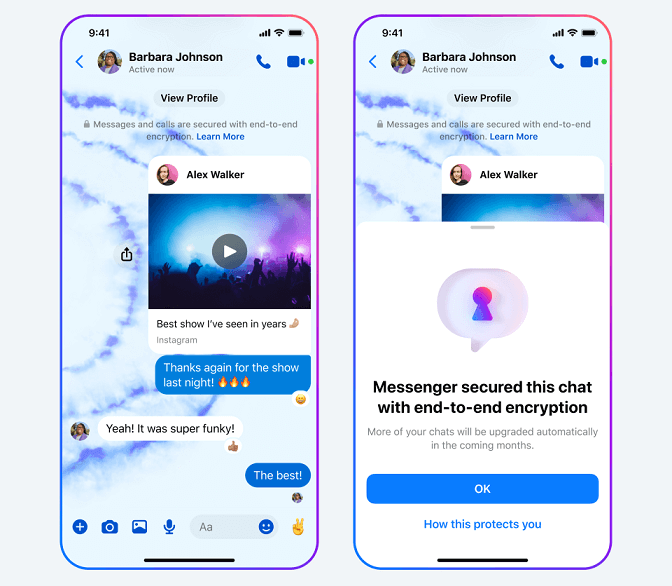 Millions of users' chat discussions will be converted to end-to-end encryption over the following few months. Messenger users will be notified in their respective chats when these versions become available.
Meta said in their blog post "We know people will have questions about how we select and upgrade individual threads, so we wanted to make clear that this is a random process. It's designed to be random so that there isn't a negative impact on our infrastructure and people's chat experience. This also ensures our new end-to-end encrypted threads continue to give people the fast, reliable and rich experience on Messenger.".