Facebook has introduced new video features to compete with YouTube and TikTok. These features include editing and discovery tools.
Facebook Video Editing Tools
Facebook is developing editing tools that enable users to seamlessly create both short and long videos for the main feed, all in one convenient location. The tools are already being rolled out to Meta Business Suite users by Meta. The company will add more editing options, like changing speed, reversing, and replacing clips. In addition, Meta is now bringing support for HDR videos to Reels. This includes the ability to upload and play back HDR videos.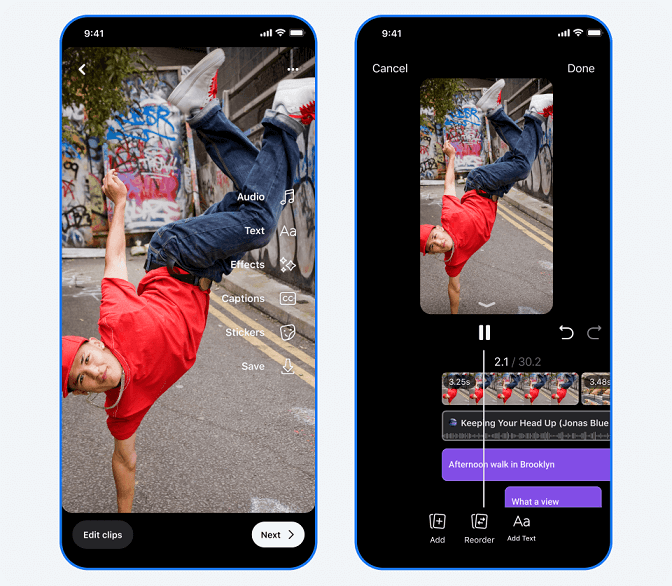 Facebook said: "We've started to roll out updates that will bring more Reels editing tools to Feed, making it even easier to create dynamic videos on Facebook. Whether posting a video for friends and family to see, or trying to reach people who share similar interests, our video editing tools will make it possible for people to express themselves in new ways via Reels or long-form videos.".
The social network is changing the name of its "Watch" tab to "Video." This tab will now have all types of visual content, including Reels, long-form content, and live videos.