LinkedIn now integrates with OpenAI to offer users profile customization choices, job titles and descriptions and LinkedIn Learning courses all powered by AI.
LinkedIn AI
The new AI feature will be added to LinkedIn and will provide you with custom writing advice when you fill out your LinkedIn profile or list a job post.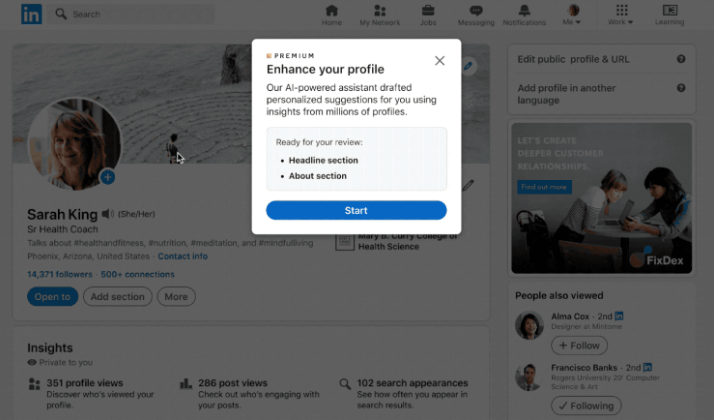 The system will create these new descriptions using OpenAI's GPT models, making it easier to build a strong demonstration of your knowledge and experience.
Since Microsoft owns LinkedIn, it's not surprising that the firm is attempting to include more AI features into the site. Microsoft is currently working to incorporate OpenAI's in the back-end of all of LinkedIn's apps.
LinkedIn's Chief Product Officer, Tomer Cohen said: "Now, we're also rolling out new AI-powered experiences, leveraging the most advanced OpenAI GPT models, as we continue to look for ways to create more value for our members and customers. With these new and upcoming product enhancements, we will continue to listen, learn and improve every day.".