LinkedIn like many social media platforms, now has a Suggested Posts recommendation that will appear in the user's feed based on a new algorithm.
Suggested Posts By LinkedIn
A new 'Suggested' label will appear in your feed next to posts that LinkedIn thinks you might be interested in based on your previous experience with the site.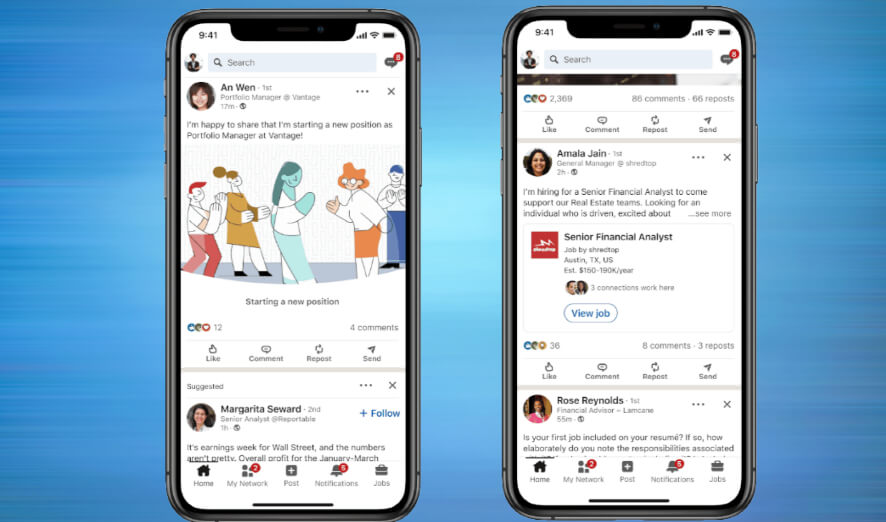 LinkedIn explains in their recent post: "In the last year, we've seen a 2x increase in people engaging in posts sharing knowledge, ideas, and support. There are many rich conversations happening across LinkedIn, but it's hard to know what you're missing out on unless you follow the right conversations. To help you discover more relevant content that you might not otherwise know about, we are testing Suggested Posts in your Feed. With Suggested posts, we'll do the heavy lifting to find out what's trending amongst professionals in your field and surface great conversations on topics that might be very relevant to you.".