LinkedIn is creating a video series featuring diverse professionals who achieved professional success despite significant challenges.
LinkedIn Catalyst Video Series
LinkedIn's upcoming video series "Catalyst" will feature a diverse group of influential individuals from various backgrounds.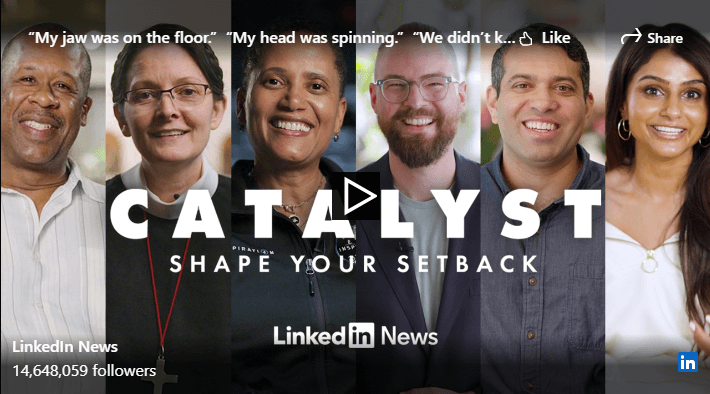 Explaining what Catalyst is all about, LinkedIn stated "Catalyst is the second series unveiling from LinkedIn Editorial Productions, and is a major shift in the creative look and feel from past LinkedIn News video content. The documentary-style, first-person narrative series shares stories directly from notable individuals who have faced challenges that could have been the end of their businesses or careers, but instead inspired them to make a change, think outside the box and discover opportunity on the other side.".
The new video series marks a significant leap in providing high-quality and unique content, reaffirming LinkedIn's position as the top destination for this category of content.