A report by Market Research Future (MRFR) forecasts the Mobile Advertising Market to reach $651 billion, a growth of 13.70% from 2022 to 2030.
Mobile Advertising Market Report
By the end of the projection period in 2030, the market's value is expected to have increased to USD 651.1 billion at a CAGR of 13.70%. (2022–2030) according to Market Research Future (MRFR).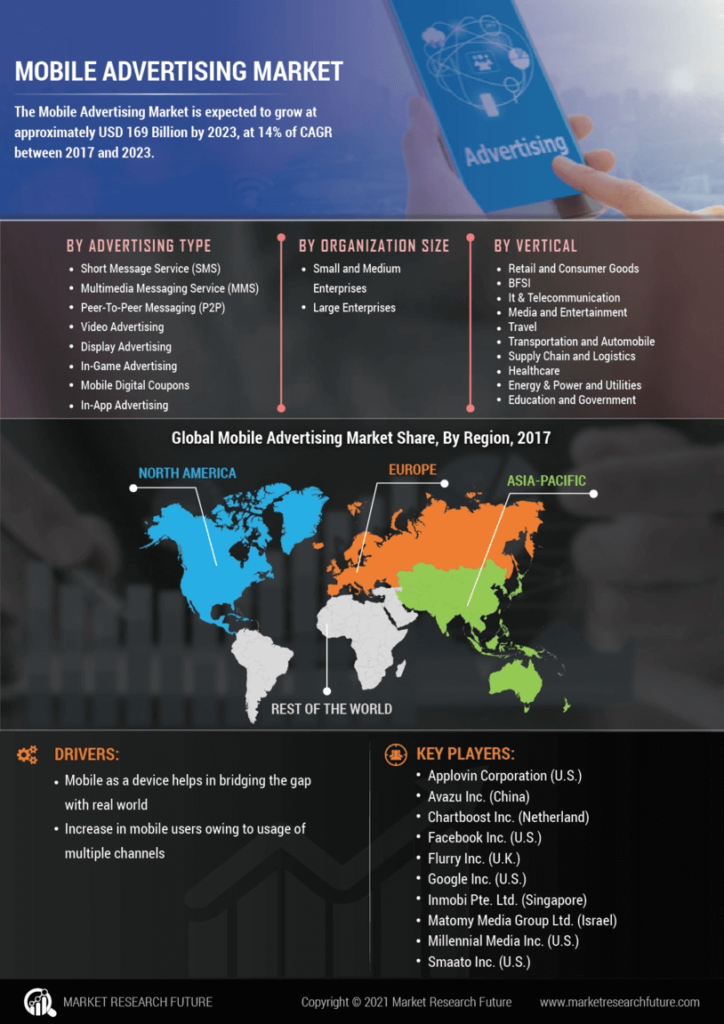 The research Mobile Advertising Market has compiled and published includes a wide range of data pertaining to the global market. According to research, the global mobile advertising market is expected to expand at a significant CAGR of 13.70% between 2022 and 2030.
Ads may be seen just about anywhere, and with the advent of new platforms, they can be seen in a variety of online and offline settings. Mobile advertising is a sort of marketing that targets consumers through their mobile devices.