The partnership between Monotype and Shopify will improve the availability of typography to designers and merchants all over the world.
Monotype and Shopify Partnership
Immediately, Shopify customers can use the platform's integration to purchase licenses for Monotype Fonts and use it in designing products.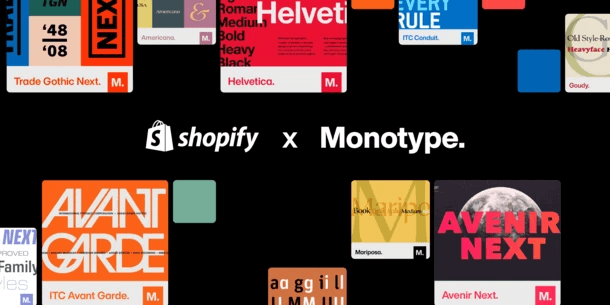 John Sims, VP Digital Experience, Monotype said in a press release: "We are proud to be one of the earliest digital goods providers to partner with Shopify's best-in-class infrastructure. The result will not just be good for us and our customers, but for our industry as we make type more accessible in emerging channels. This is truly a collaborative story, as we could not have successfully completed this project without the support and expertise of our partners at Publicis Sapient.".
Sudip Mazumder, SVP and Retail Industry Lead at Publicis Sapient. "We are absolutely thrilled to bring Monotype's vision to life on the world-class Shopify platform.This solution is going to transform how creative communities access typography globally without any barriers.".
Through this initiative, Shopify agency partners will have access to thousands of fonts and will also have special invitations for creative leadership and special design events.