Meet Nemanja Zivkovic, the brilliant mind behind Funky Marketing – a powerhouse Strategic Marketing Advisory Firm. With a decade of experience crafting revenue-driven marketing strategies for companies ranging from startups to tech giants, Nemanja's expertise is unrivaled. He's the face of the Funky Marketing Show, Co-Founder of Business Talks Network, and a true aficionado of Motown, GTA, and all things funky. Get ready to dive into his insights and success journey!
Can you tell us a little bit about your background and how you got started in your field?
I'm an eternal activist and community builder who turned out to be a B2B marketer, strategist, and entrepreneur. I started as a youth and environmental activist, worked with UNICEF, and my NGO got rewarded for being the best in Serbia for 2 years in a row for youth policies, specifically helping youth from vulnerable groups and connecting local municipality and youth via a strategy that I came up with. It thought me to go for value first, and the money would follow. I studied marketing but stopped because I didn't learn much about modern marketing. I learned by doing. I organized the biggest volunteer summer camp in the region, with 190 people from 18 countries in the Balkan mountains. They all came to the mountain village to help us clean garbage dumps from the river and teach locals about sustainable living, but the important fact is that they paid their own travel expenses and accommodation. That's how good the narrative I created was. And I had zero budget for promoting the camp, so I had to use Facebook groups only.
Almost at the same time, I managed a few music bands and started to work for the first marketing agency based in Toronto, Canada. Owners saw me speak at the event and reached out two years later when they had free space in the agency. They remembered me for two years!
I knew a lot (not SEO; that's what I had to learn), and I realized that managing an NGO or a big summer camp, where you manage more than 100 people daily, teaches you many things. I've shared and practiced all those things, all while working at a cafe in parallel and organizing music gigs.
In 13 months, I've moved from being a rookie in a marketing agency to becoming the first-ever General Manager at the company. At the same time, I managed the biggest clients. At the time, it was mostly the automotive industry in Canada and the US. I managed to get those relations to another level, as we partnered with one of the clients and formed a startup, an app that rewards you for taking care of your car. I was a CMO there.
When I felt like I had nothing to learn in the agency (up until that moment I had already started doing sales as well), I moved to work in a Serbian performance marketing agency as Director of Operations and specialize in email marketing, marketing automation, website optimization, and lead generation. I've put into practice skills that I gained in the previous agency, where I created all the processes. While I was there, the saying was that marketing works while you sleep with automation, but I found out that it only works until you have a budget. I saw it while working with some great brands from Europe.
So I went on and founded Funky Marketing. I've interviewed 260 people and noticed a pattern that keeps repeating. There was a gap in B2B that I could fill with my experience in B2C. I started communicating that, closed the first client, which was Impact Hub, and took over the responsibility of getting early-stage startups into their pre-accelerator. This is where I proved my hypothesis.
I always had a personal brand developed on LinkedIn, so I communicated that and grew along with the shift from lead generation to demand generation, from transactional marketing to relationship marketing. The way B2B buyers buy has changed, and I saw it early, which allowed me to close 69 deals in the first year, all inbound and all via LinkedIn.
I didn't want to scale up the agency. On the contrary, I wanted to choose whom I was working with, so I scaled down and reorganized Funky Marketing as a consulting company. Funky Marketing is a Strategic Marketing Advisory Firm that helps solution providers generate revenue from the modern-day B2B buyer through better positioning, planning, and execution. We do things differently. With a bit of funk.
The company has existed for 3 years, and we have established ourselves as one of the leading voices in the B2B tech sphere.
At the moment, I'm the CEO and Co-Founder of another company named Business Talks Network, which helps the regional business ecosystem skip a few steps in its development and merge all the important stakeholders by focusing on networking. Last year, we accomplished a lot, built a community, and proved that the current situation (which I described yesterday) is real. It exists. We got this from our audience.
It aided us in organizing 25 events, each with an average of 200 attendees. With 50 EUR spent on advertising, we have 530+ WhatsApp users and 1800 newsletter subscribers.
Now we're moving on to further development.
What are some of the biggest challenges you've faced in your career, and how did you overcome them?
There are tons of them. Having to lead the company without experience, not knowing what a process is, and at the same time being the last hired person in the agency, was hard to deal with and manage. I didn't do everything right from the start, but I listened to the feedback and learned.
Now, as an entrepreneur, shifting gears and keeping the boat on a curse in a deathly sea is the biggest one. But I learned that I like to deal with hard stuff. I like solving difficult problems.
Another one would always be change management inside the company I work with. Big changes are hard, and they demand a lot from everyone involved in a process, but they are necessary. Doing B2B marketing and strategy is hard, but I love it, and I wouldn't want it any other way.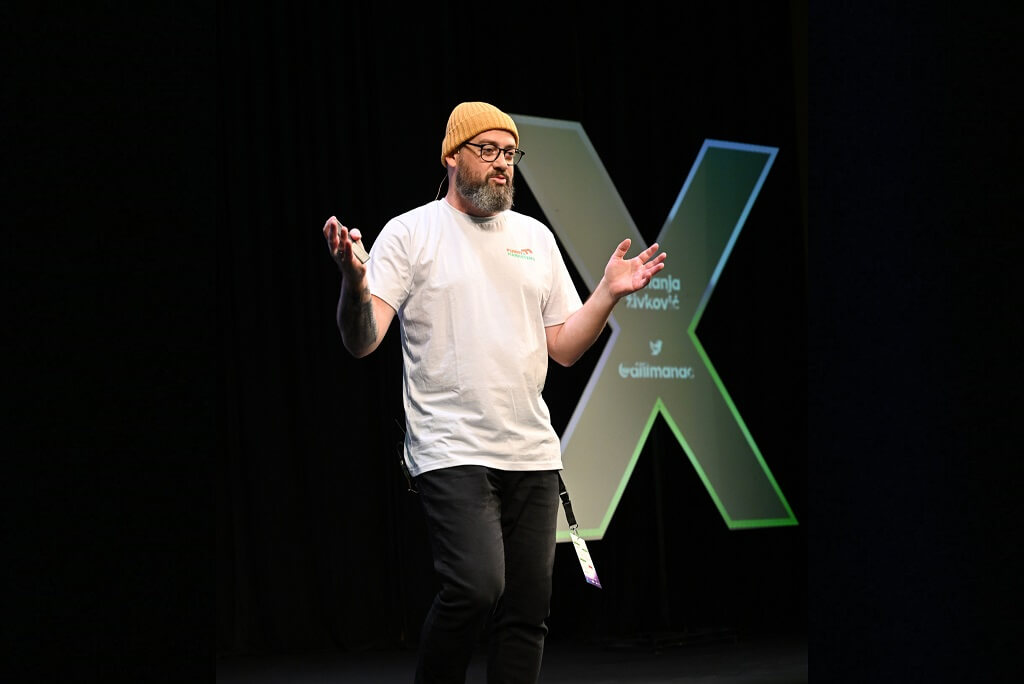 What are some of the most important lessons you've learned throughout your career, and how have they influenced your approach to leadership?
The most important thing is to get to know the other side and not draw conclusions before it. It goes to any single situation, whether in personal relationships or professional ones. Make sure you listen, understand, and then decide and take action. I always want to go deep and understand it fully so I can create a strategy around it. When I see what others don't, I know how I can help someone, but I feel frustrated that they don't see the same things. This is why I've become a strategist – to help others reach their goals by drawing them the path to success, whatever that success means for them.
Besides that, I've learned what dark social means and how decisions are being made. There are so many biases in that process, and if I understand it, I don't need to measure everything on my way to getting results.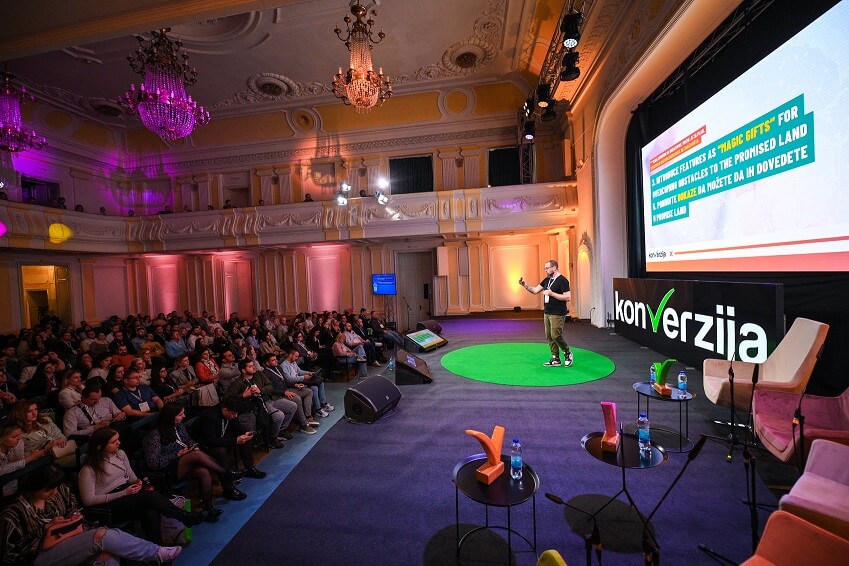 What is one thing that people don't know about you that is not listed on your LinkedIn profile?
The biggest change I've implemented when starting Funky Marketing is to start the narrative right. There's a very specific narrative. I'd write and talk in that voice about whatever I was talking about. The story of how Funky Marketing got its name was my touchstone for all our stories that came later, where I simply stepped into character shoes (current and future clients, but also people that will influence them) and tried to make readers, listeners, and consumers walk in those shoes for a while.
The voice in a narrative about the name was different from the way B2B companies and consulting companies had culture, music, history, and activism inside them. It starts with me. My background is that of a company.
I've been playing basketball for 12 years. My dad was a player and a coach. I grew up in a community where basketball, hip-hop, and friends were prevalent. The time of Jordan, Pippen, and Grant Hill Drinking Sprite when he was a promoter of the same. Penny Hardaway!
We listened to Redmen, Method Man, Run DMC, Biggie, 2PAC, Rakim, Africa Bambaata, Snoop, and Jam Master Jay. Gang Starr! We sang hip-hop and played music like breakbeat and Funk.
Growing up, I added to my listening repertoire Funky Soul and Motown. Marvin Gaye, Stevie Wonder, Rick James, Al Green, Curtis Mayfield, Otis Redding, Berry White, even Michael Jackson, and the inevitable James Brown The great Ray Charles.
The street culture follows. Graffiti is a way of dressing and fighting for a better life. That led me to become a fighter for youth rights, to an attempt to save mountain villages from dying, and to this very fight—the fight to get marketing back to where it belongs.
To purge marketing from quasi-experts, fraudsters, fog-sellers, and those who use fake discounts and scarcity elements or try to position themselves as experts and sell until people understand it enough to separate the knowers from the ignorant. Funky Marketing has always been a way of fighting for me. For 10 years, the message "Keep it funky" has been on my phone screen. It didn't just happen.
That's the full story. As can be assumed from it, I have a huge collection of books and comics. Reading comics helped me become great at copywriting, and it started the whole journey.
Besides that, I am married to my best friend, a family man, and a mountain and forest lover.
What advice would you give to young professionals or entrepreneurs who are just starting out in your field?
I've been asked twice in the last week, so here's the answer:
1. Find up to three people who are now in the place where you want to be and try to get as close as possible to them. Block all the others.
There's too much noise, and most B2B-related things that you can find on Google are old and outdated. Podcasts are a good additional source of education.
2. Get as close as possible to customers.
I recommend that you work in customer support or direct response for starters to get to know the customers as well as possible.
Get to know your customers.
3. Get as close as possible to revenue.
This is how you'll understand how revenue is made and what it takes to create it.
That's all I'd recommend.
In wrapping up this insightful interview, we extend our heartfelt gratitude to Nemanja Zivkovic for generously sharing his remarkable journey and invaluable insights. His path from activist to entrepreneur, and his unwavering commitment to fostering change and growth, serve as a true inspiration. Nemanja's advice resonates deeply with those embarking on their own journeys in the field, reminding us all to embrace learning, authenticity, and the pursuit of meaningful connections. Thank you, Nemanja, for enriching our understanding and fueling our passion for the world of marketing. Stay tuned for more captivating stories of success right here!
If you are a leader seeking to be featured in VeryBriefly's LEADERS section, please submit your profile HERE.