Pinterest unveils a series of feature enhancements last week, amplifying its commitment to user safety. The platform introduces private profiles, offering users, especially teens, increased agency over their follower list. The emphasis is on providing a secure personal space while optimizing interaction controls.
For Pinners aged 16 and up, there's an option to choose between public or private profiles. Opting for a private setting means your profile remains undetected on the platform. Still, a special profile link lets you connect with close ones. Notably, users under 16 will only have the private profile setting available, ensuring their utmost safety.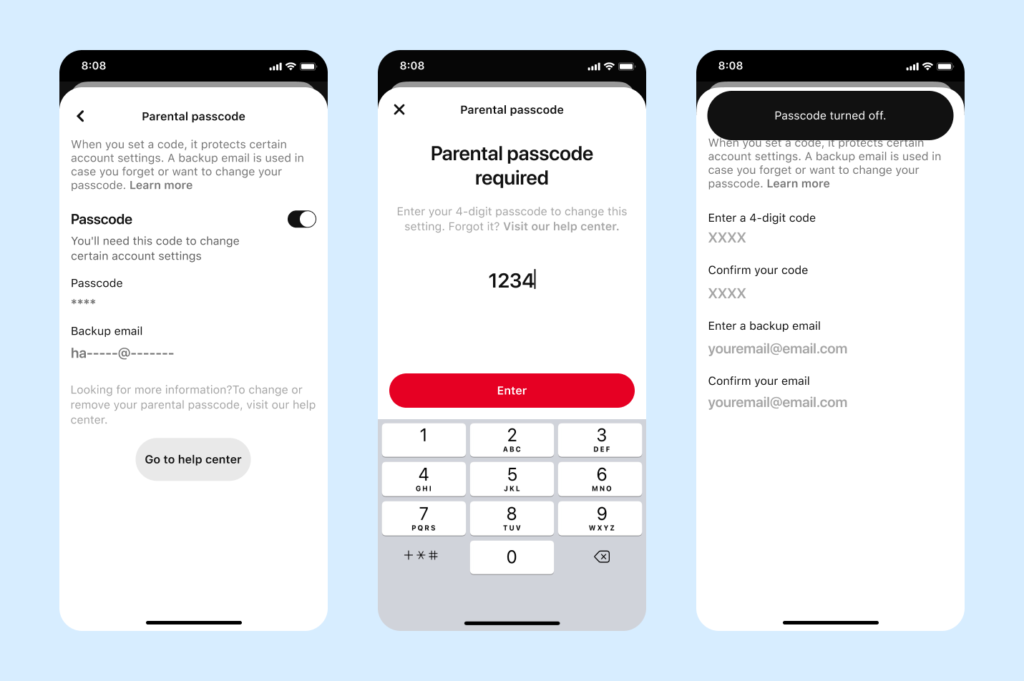 Pinterest is handing the reins to its users concerning follower management. Particularly for those under 16, the platform is resetting follower lists, allowing them to selectively approve followers and collaborate securely. All Pinterest users will have the prerogative to review and remove followers as they see fit.
The platform is also redefining its communication parameters. While messaging and group boards remain accessible to the entire user base, granting permission is crucial. A standout feature for those under 16: the capability to send and receive messages solely from verified mutual followers. This verification happens through a distinctive profile link, which either lasts for three days or until they gain five followers using the shareable link.
Caring for the younger demographic, Pinterest allows parents and guardians to apply a passcode for specific account changes. What's new is the enhanced flexibility given to caregivers. They can now seamlessly toggle the parental passcode on or off and modify the protected settings of their teen's Pinterest account. Comprehensive guidelines for these changes, along with additional resources, are available in Pinterest's Help Center.
Pinterest's overarching objective remains clear: inspiring everyone to craft a life they cherish. Prioritizing safety and positivity, especially for teens, is central to this mission.
In an era where digital safety is paramount, Pinterest's proactive steps are commendable. For marketers, this move emphasizes the platform's dedication to creating a secure environment, fostering trust, and ensuring audience engagement remains genuine.