Pinterest released an ESG (Environmental, Social, and Governance) Impact Report. The report covers the past two years and emphasizes major efforts and achievements under the topic "Inspiring a Better Future".
Pinterest ESG Report
Pinterest is committed to making a positive impact in the world through the platforms in which they operate. Their initiatives in these four main areas (People, Product, Planet, and Governance) are summed up in the report which you can get from here.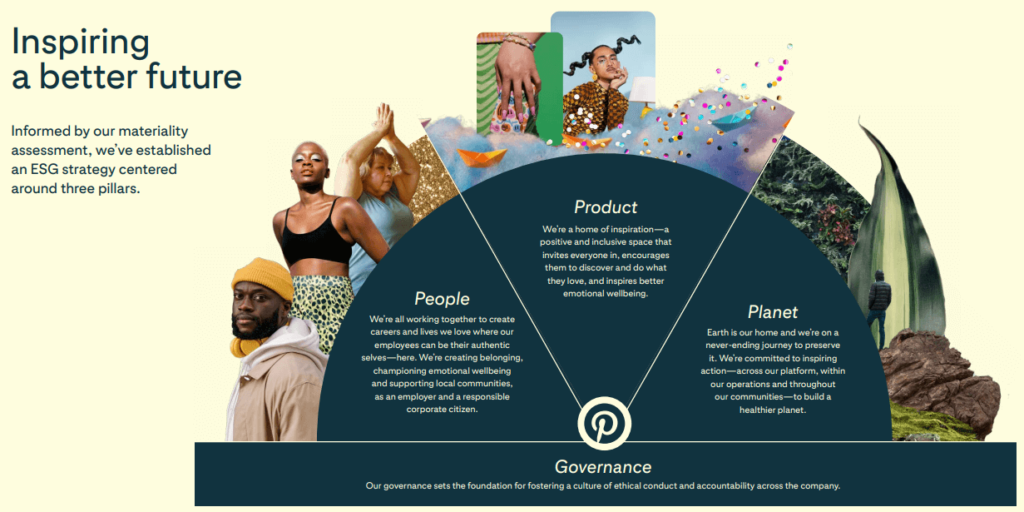 Bill Ready, CEO of Pinterest said: "We're proud of the milestones highlighted in our inaugural ESG impact report. We also know that making progress in support of these important pillars is an ongoing journey—and we have more to do. We intend to continue with urgency, optimism, and a focus on impact at every step.".