Alphabet, parent company of Google, announced its 4th successive quarterly loss, only weeks after laying off 6% of its employees to reduce costs.
Alphabet Fourth Quarter Report
As economic anxiety echoes throughout the industry, Alphabet has accepted the reality of slow ad sales. The company has experienced a fall in earnings for four quarters in a row due to a decrease in ad sales.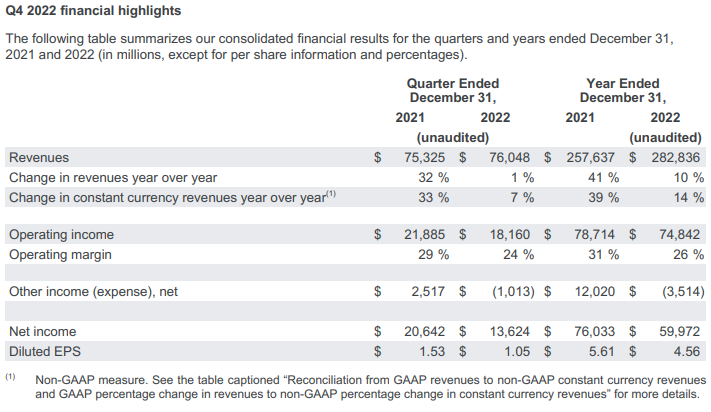 Alphabet net profits dropped by 34% to $13.6 billion, well below what analysts had predicted, which was $15.3 billion.
Download the earnings report from here.