We are delighted to present a truly special guest whose story is bound to ignite your passion and reshape your perspective. It is with great pleasure that we bring you our exclusive interview with Samantha Kris, a remarkable individual whose professional journey has been anything but conventional. From her unexpected career twists to empowering global endeavors, Samantha's remarkable journey will inspire and transform. Join us as we delve into her insights and wisdom, and discover the path to unlocking your full potential.
Can you tell us a little bit about your background and how you got started in your field?
My background has been anything but linear.
My first job out of college was as an addictions counselor. I stumbled into wedding planning, discovered a passion for events, which landed me a marketing job I didn't see coming. I grew up in a corporate environment, got promoted 5 times in 5 years, and loved learning the inner workings of a growing business.
I grew passionate about helping leaders actualize their vision and wanted to do that for more than one company. So, I dove into entrepreneurship as a success coach and change management consultant. During that time, I wrote a best-selling book, I have the #1 TED talk on goal setting, and caught the attention of the CEO of the world's leading empowering media company.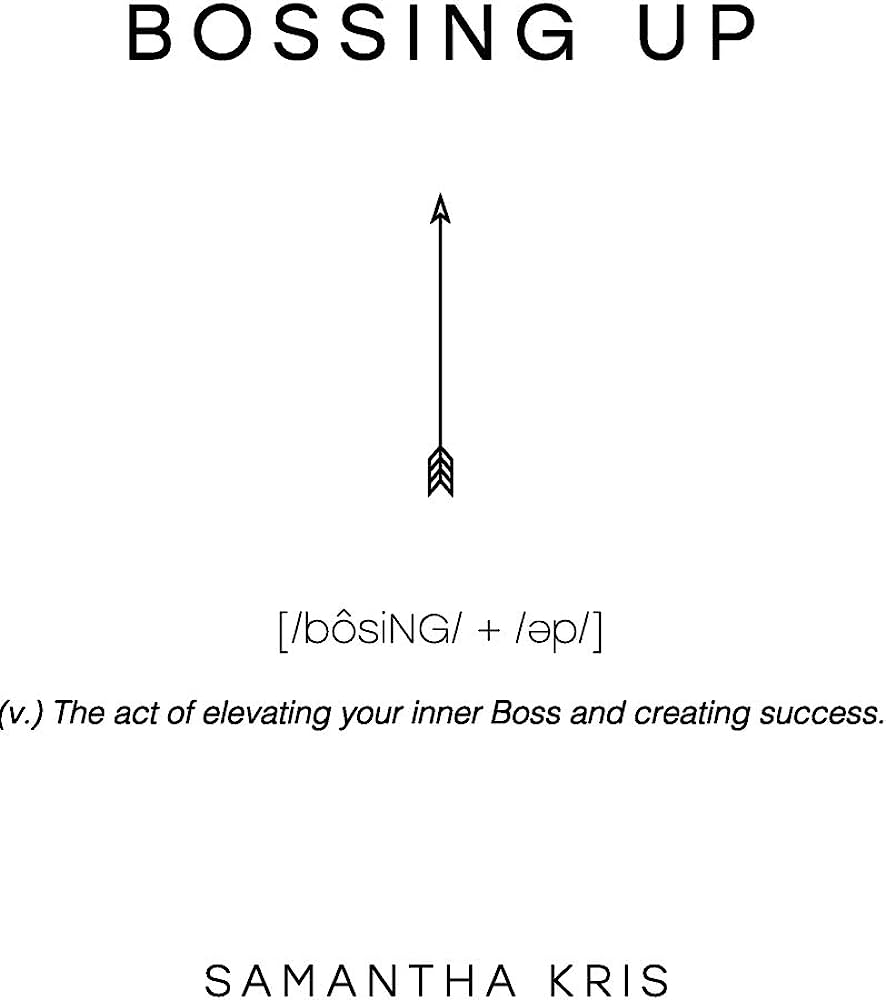 I scaled back my business to help grow Goalcast in size and in impact. In my time there we doubled the size of the company and grew its global reach to over 70M, with over 700M views on its content each month. Those were 3 of the most challenging and most rewarding years of my career. I am incredibly proud to have been part of that chapter in Goalcast's story.
Now, it's time for the next chapter of my story to be written. I am back in the building phases of my business and have gone back to my change management roots. I offer coaching, keynotes, workshops and consulting for people and organizations looking to reinvent themselves.
What are some of the biggest challenges you've faced in your career, and how did you overcome them?
At the core of my biggest challenges are a few key themes. Either I've been in an environment that conflicted with my core values, I was uninspired by the work and/or people, I was not empowered to take action, or all the effort I was investing was not significantly benefitting me in any way.
To overcome these challenges I will always go back to my goal setting method, REAL goals, which has become my internal compass. REAL is an acronym for resonant, empowering, actionable and lucrative.
In any given situation, whether it's a new job I'm taking on or a big decision I have to make, I will see how it measures up against my non-negotiable criteria:
Resonant: Does this align with my core values?
Empowering: What does success feel like?
Actionable: What is the next step I can take, even if the path is unclear?
Lucrative: What's in it for me?
In answering these questions, the solution to overcome challenge(s) will often reveal itself. It sparks a sense of wonder and possibility. It also taps into your resilience and resourcefulness like nothing else I've tried. Watch my TED talk linked above for more information.
What are some of the most important lessons you've learned throughout your career, and how have they influenced your approach to leadership?
The age old adage, "treat people how you want to be treated" does not necessarily apply to leadership. Not everyone wants to be led like you do. Not everyone communicates, receives praise, or manages conflict the way you do. One of the most important lessons I've learned is that people are motivated by different things. Only when we understand what those motivations are, and attempt to meet them where they're at, can we hope to lead lasting and meaningful change.
One thing that people don't know about you and not listed on your LinkedIn profile?
My first business was selling pet rocks. I started it to fill the market gap of all my friends who wanted pets but weren't allowed to get one. They were adorable, low cost and no mess. The most genius part of this business was my marketing plan. I advised all my buyers (aka schoolyard friends) to use this pet rock to show their parents how responsible they were. It came with its own cheat sheet:
Give it fresh water and food every morning and night
Take it out for walks before school, after school and before bed
Make sure never to leave it alone for too long
Next thing you know, everyone had real pets and I was out of business. I've learned a thing or two about business since then 🙂
What advice would you give to young professionals or entrepreneurs who are just starting out in your field?
My "field" is ever evolving. That's the beauty of entrepreneurship. I'm a speaker, an author, and a fractional Chief Reinvention Officer. There was no program for this path, no way I could've known this is what would light me up. Yet here I am. My field is anywhere I want to play. My advice: be curious, remain humble, commit to making an impact. You'll be amazed at the doors that open.
As this enriching interview draws to a close, we want to express our deepest gratitude to Samantha Kris. Her exceptional story and invaluable perspectives have undoubtedly left an indelible impact on us. We extend our heartfelt thanks for her time, generosity, and unwavering commitment to empowering others. Samantha Kris has truly exemplified the spirit of inspiration, and we are honored to have had the opportunity to learn from her.
If you are a leader seeking to be featured in VeryBriefly's LEADERS section, please submit your profile HERE.