Shutterstock new AI picture generator makes it possible for anyone to quickly and easily produce professional-grade visuals in seconds by simply defining what they need.
How To Use Shutterstock's Al Picture Generator?
Try out this basic combination first. Combine any word with any verb in any creative mode. And, viola! You may quickly and easily create a mural of a unicorn riding a bicycle in the style of graffiti.
More information is always welcome. Say "high traffic on the bridge as the sun sets on a misty night" instead of just "heavy traffic on a bridge."
Inject emotive phrases like "upbeat" into prompts. You can also include creative movements, such as Impressionism, or camera techniques, such as "instant film."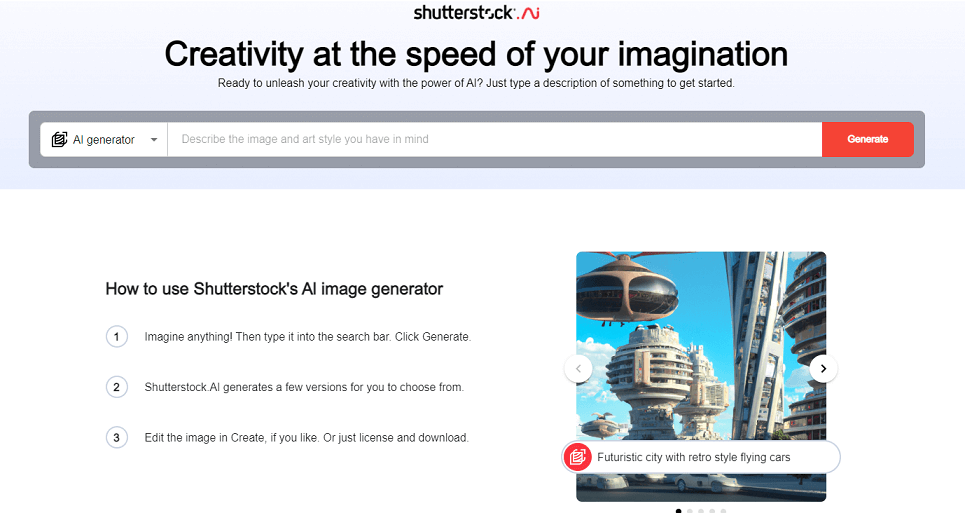 In a press release, Paul Hennessy, CEO at Shutterstock said: "Shutterstock has developed strategic partnerships over the past two years with key industry players like OpenAI, Meta, and LG AI Research to fuel their generative AI research efforts, and we are now able to uniquely bring responsibly-produced generative AI capabilities to our own customers.".
Shutterstock has recently partnered with Meta's platforms (Facebook, Instagram and WhatsApp) to offer its services to Meta's users.