Snapchat has shared some FAQs about the bot along with updated usage data. They also explained how they will use the information collected by My AI to improve their platform.
Snapchat My AI Statistics
Snapchat's AI is one of the biggest chatbots available for users today. It has more than 150 million users who have sent over 10 billion messages. My AI is being used by Snapchat to improve its services and products by studying user preferences. Including Snapchat Ads.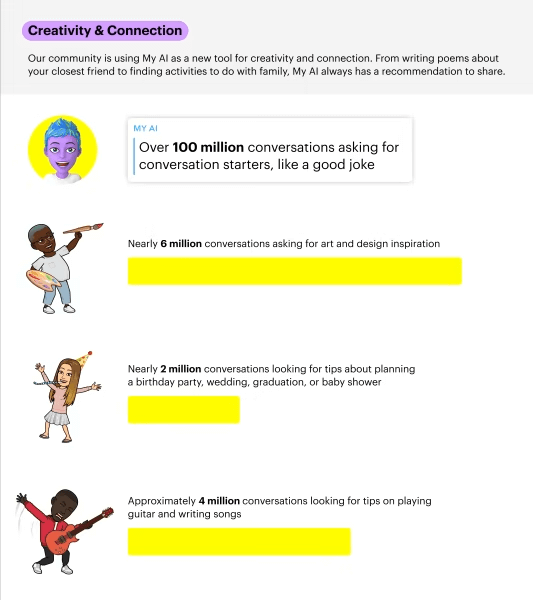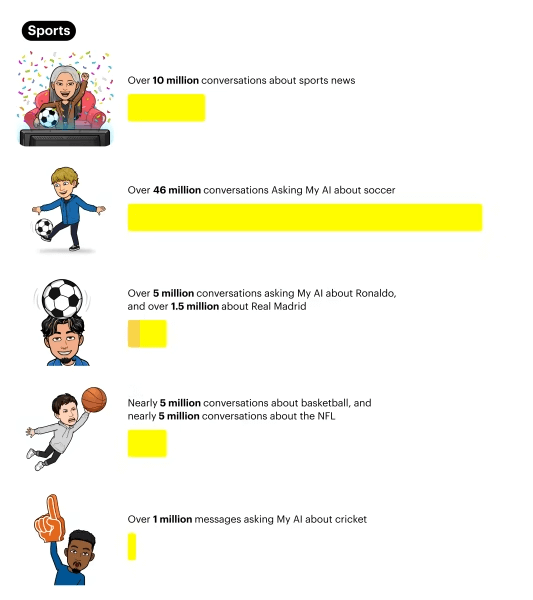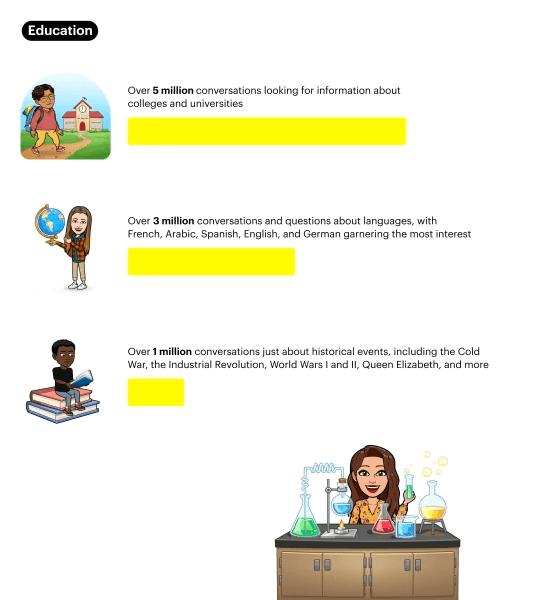 Snapchat about the My AI user experience "We are beginning to test ways that conversational AI within Snapchat can lead to more engaging experiences for our community, including by bringing Snapchatters mobile video powered by conversational intent for the first time.".
Snapchat is testing sponsored links in My AI search results to reach Snapchat users who have shown interest in certain products.