According to a new study by MarketsandMarkets, the global social media management market is expected to grow at a 24.2% CAGR between 2022 and 2027, from $17.5 to $51.8 billion.
Social Media Management Growth
As a result of several key factors in the business world, the Social Media Management Market is predicted to expand rapidly over the next years.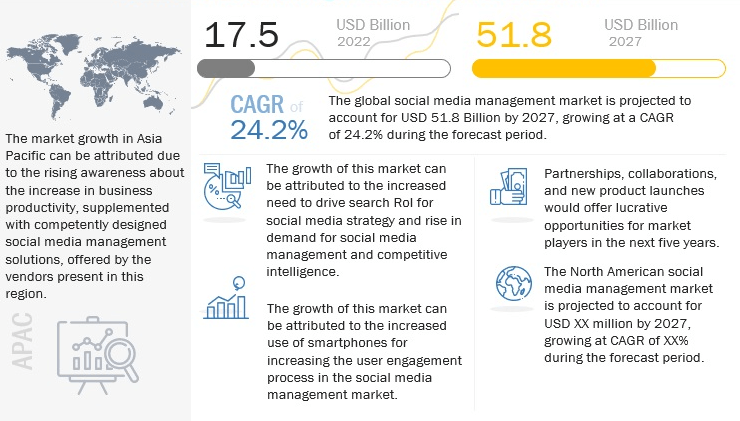 Many factors are contributing to this growth, including competitive intelligence, users engagement and the usage of smartphones. The growth of the social media management market is driven by many factors.
Get a copy of the report here.