Qatari authorities made it illegal to sell alcohol anywhere near the stadiums for the duration of the tournament just two days before the first game. Advertisement, shows, and sports festivals were all on the house thanks to Budweiser's generous sponsorship package.
"Bring Home the Bud"
Budweiser came up with a new strategy the day after the verdict, tweeting a picture of a warehouse full of beer cases. "Winning Country gets the Buds. Who will get them?"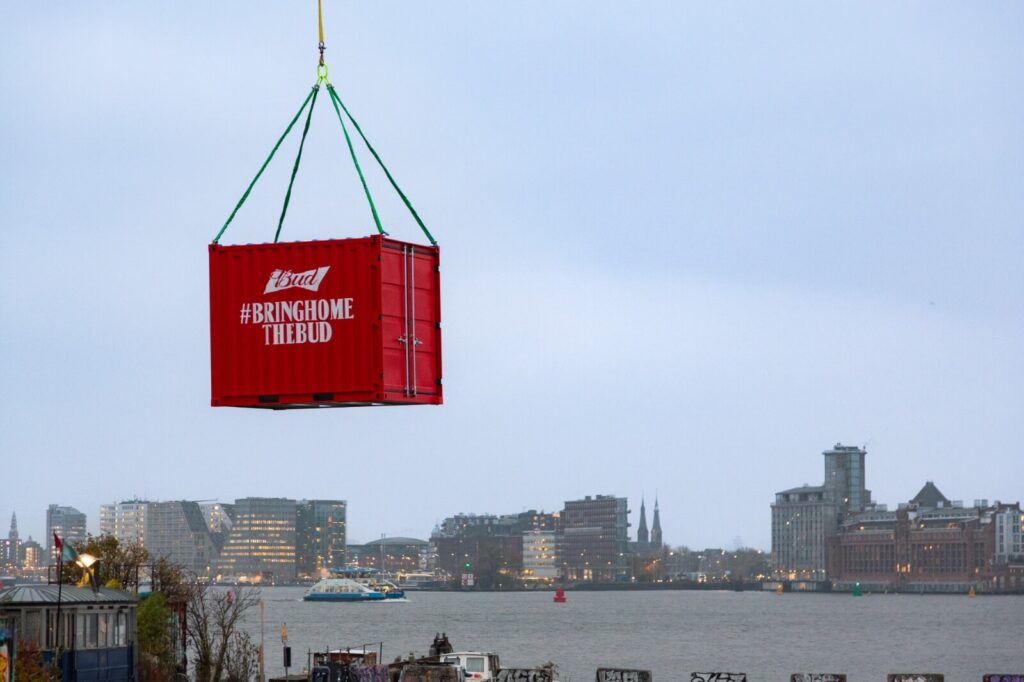 The brewery later revealed, "Bring Home the Bud" as their new stadium-wide slogan, promising "a celebration on us" to the victorious nation.
Budweiser has launched its over-the-top "Bring Home the Bud" crates into full gear following Argentina's pivotal World Cup 2022 win.