Apple has unveiled its latest array of products, including the iPhone 15, iPhone 15 Plus, iPhone 15 Pro, iPhone 15 Pro Max, Apple Watch Series 9, and Apple Watch Ultra 2. A standout feature in these announcements is Apple's goal of achieving carbon neutrality for all their products by 2030, emphasizing their commitment to the environment.
The iPhone 15 showcases a feature named "Dynamic Island", designed to enhance alerts and Live Activities for users. This model also boasts a 48MP Main camera, guaranteeing high-resolution photos, along with a 2x Telephoto lens. It's been crafted with a sturdy colour-infused glass and aluminum exterior. For user convenience, this iPhone comes with USB-C charging. Those eager to get their hands on this innovation can pre-order from 9.15, with availability from Sep 22.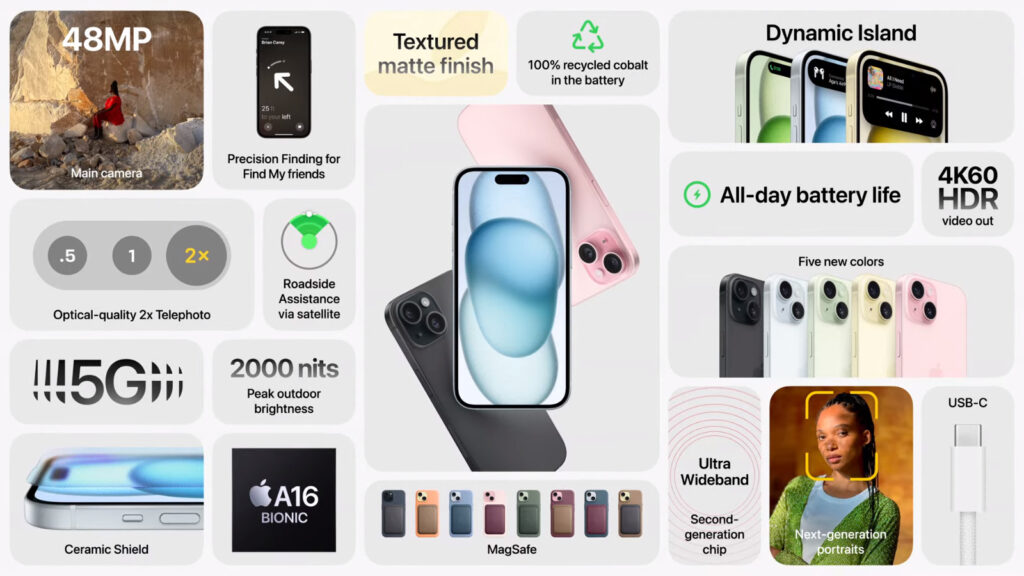 For those seeking something even more elite, the iPhone 15 Pro is the first of its kind with an aerospace-grade titanium structure. It's powered by the A17 Pro chip, which promises to revolutionize user experience. The Pro model also introduces a customizable Action button and boasts the most advanced iPhone camera system to date. For rapid data transfers, it's equipped with USB-C and USB 3. Like its counterpart, the iPhone 15 Pro is open for pre-orders from 9.15 and will be available from Sep 22.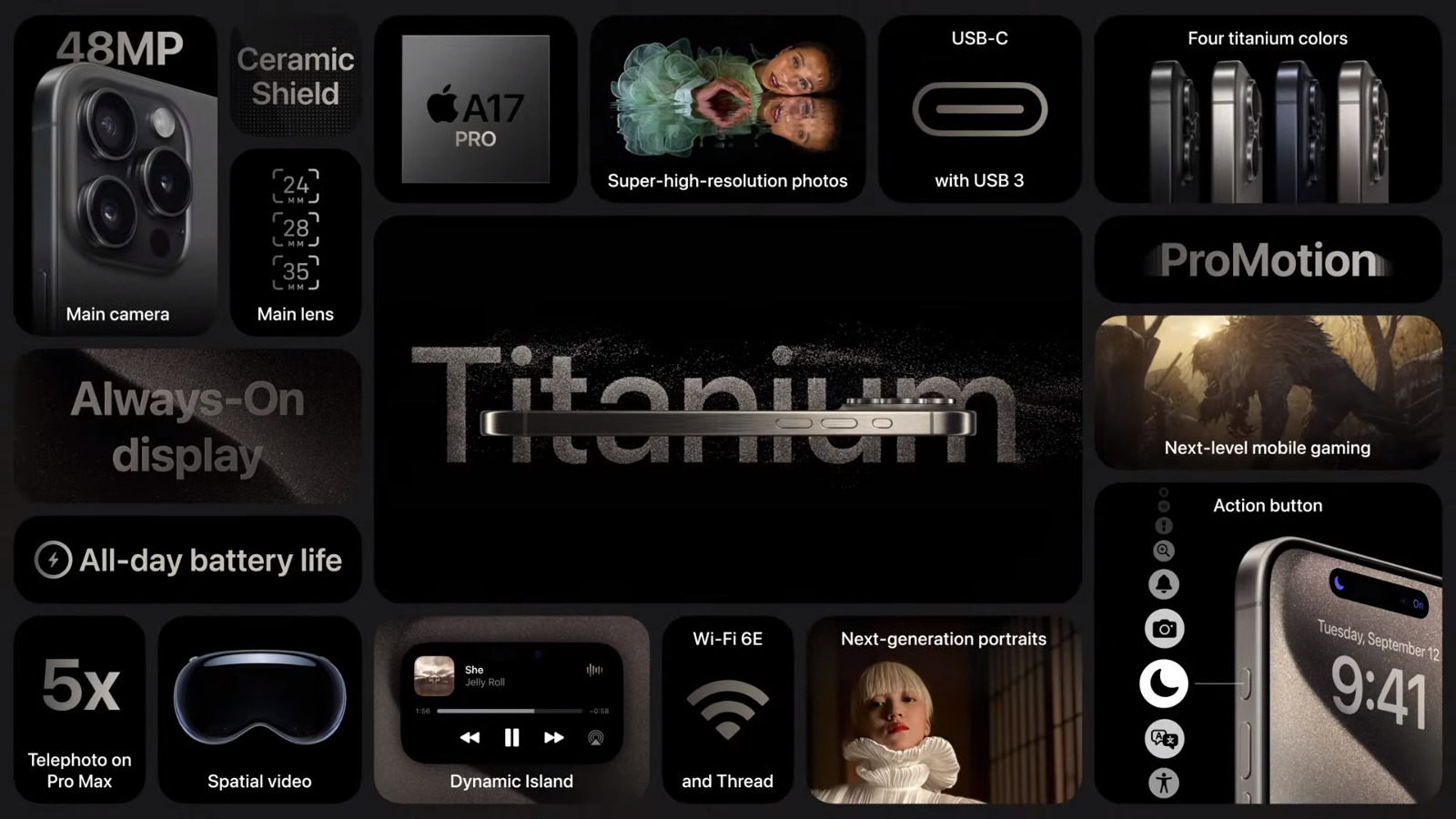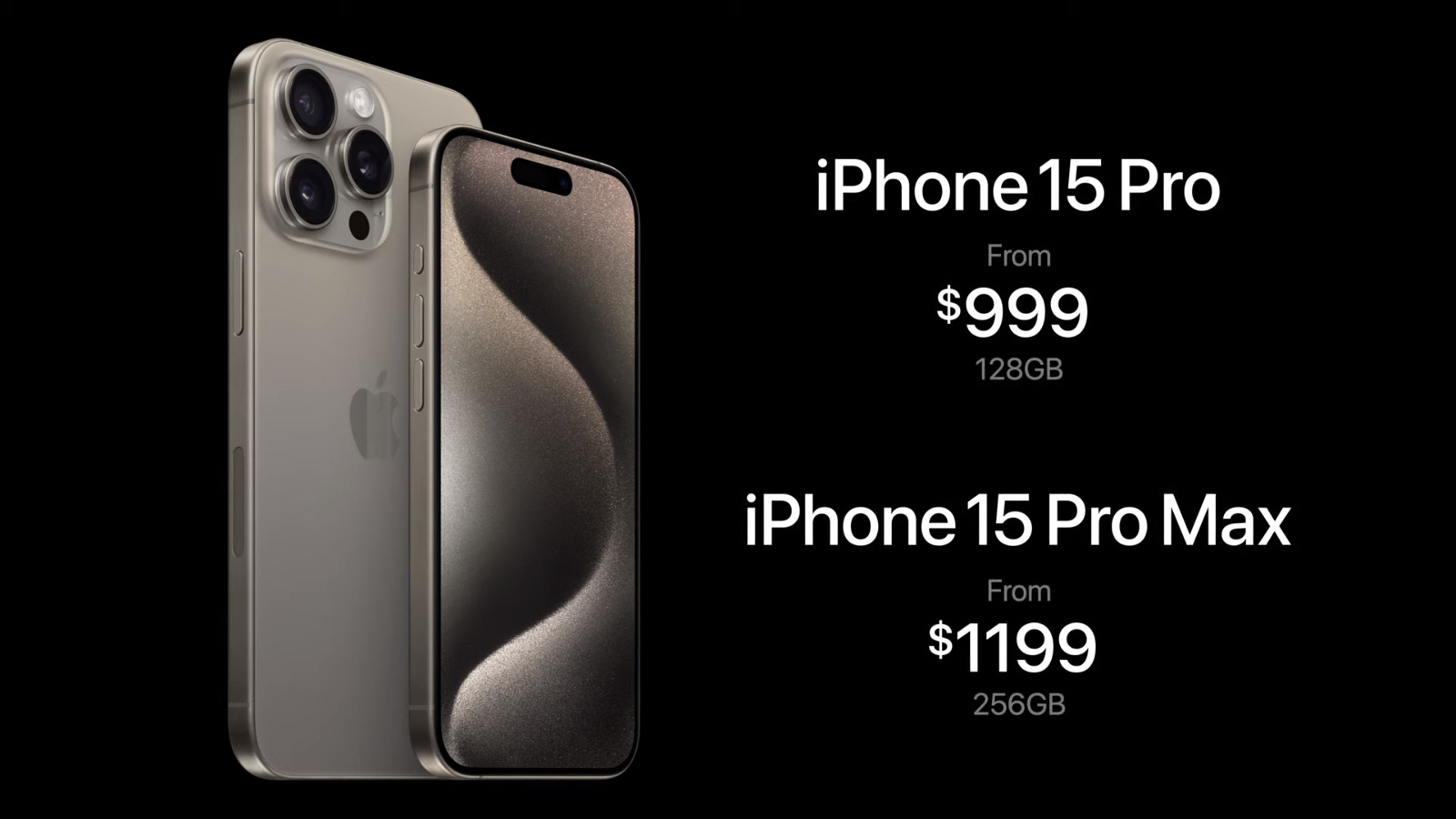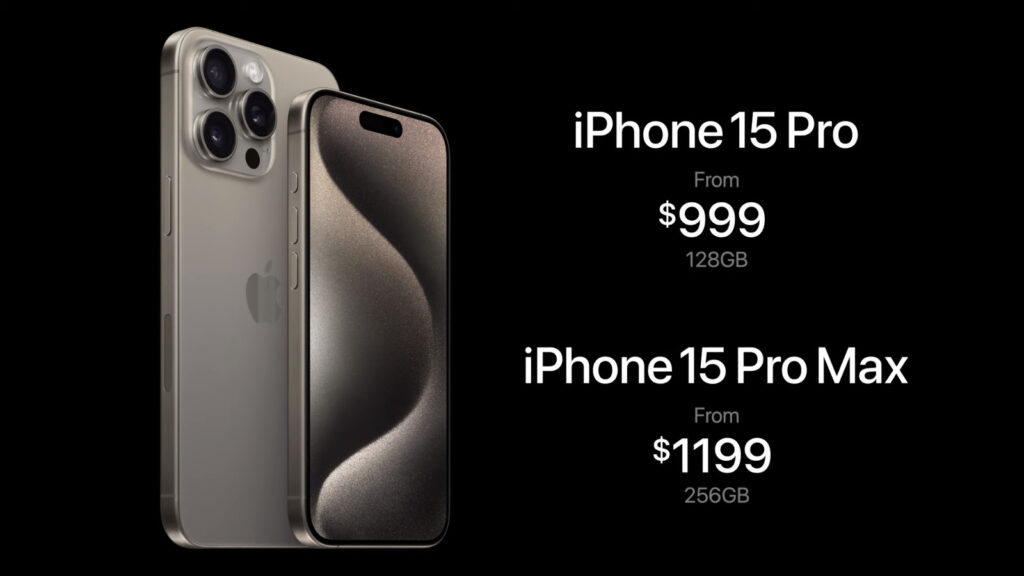 Switching gears to wearables, the Apple Watch Series 9 features the brand's most potent chip in its Watch series. Users can anticipate an intuitive experience with a new interaction method that doesn't require touching the screen. The display brightness is amped up, offering double the luminosity. In keeping with their sustainability promise, Apple now offers a carbon-neutral watch case and band combination. This watch will be accessible to users from Sep 22.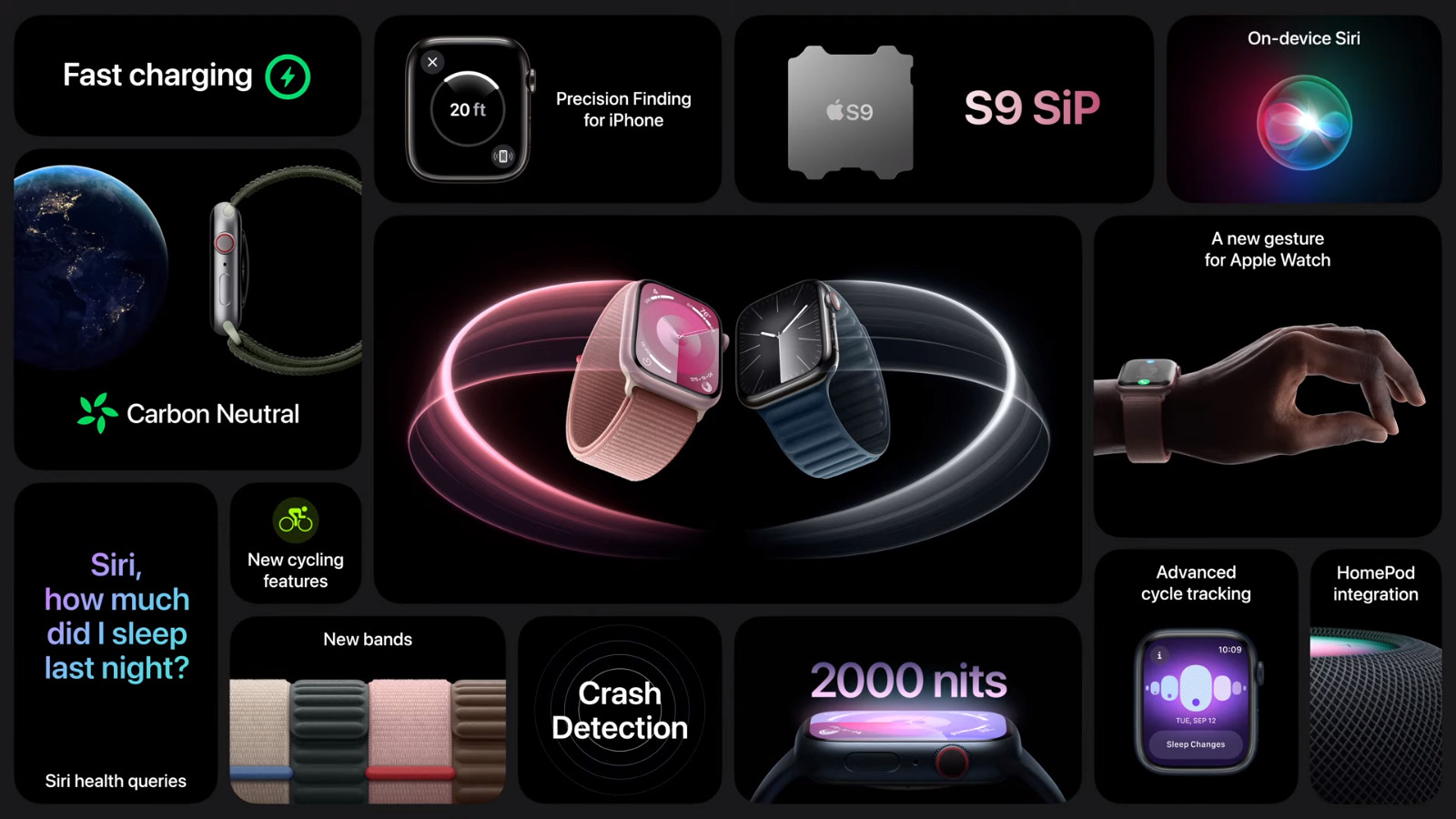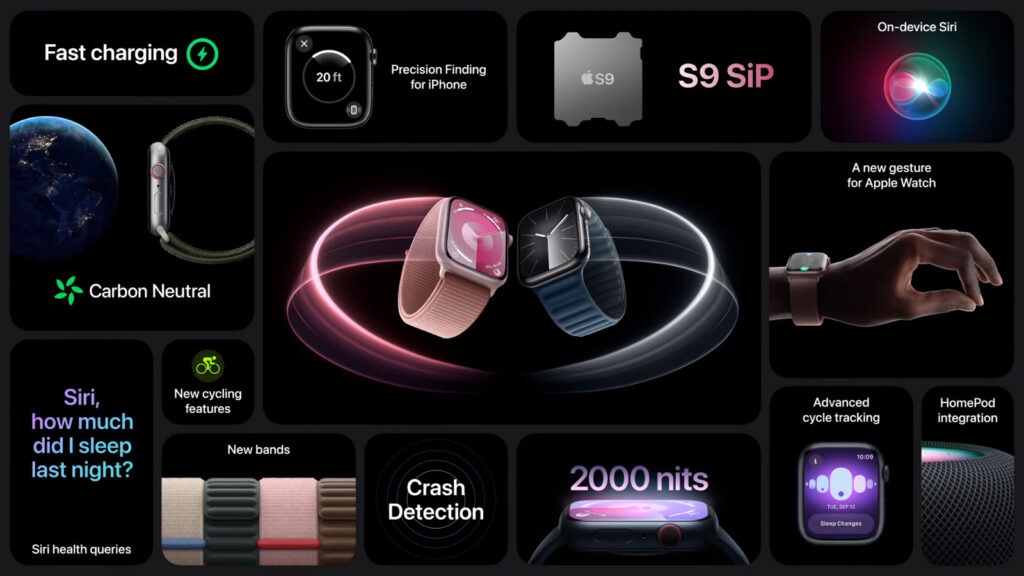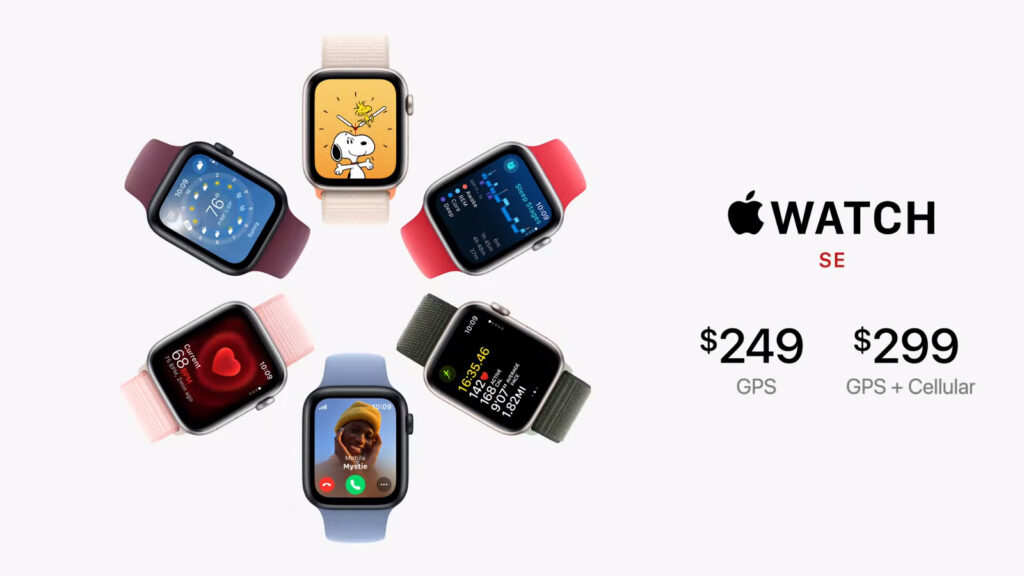 The Apple Watch Ultra 2 runs on the breakthrough chip also used in the Series 9. It stands out with the brightest display Apple has ever crafted for a watch. Moreover, it promises unparalleled GPS accuracy, especially in densely populated urban settings. Like the Series 9, the Ultra 2 also provides carbon-neutral case and band options, and it's set to be available from Sep 22.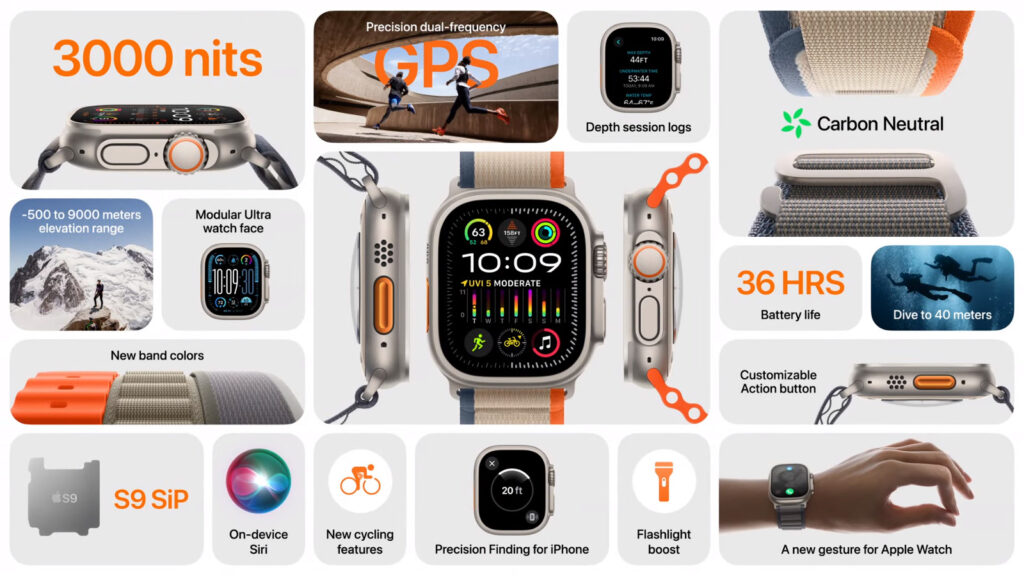 A notable part of Apple's announcement focuses on their environmental pledge. The Apple Watch is positioned as the company's inaugural Carbon-Neutral product, marking significant progress in their mission. With a target set for 2030, Apple is determined to make its entire product range carbon-neutral. The brand's message is clear – the urgency of environmental responsibility is paramount, and they are not willing to wait.
In the world of marketing, this move by Apple not only positions them as innovators in technology but also as responsible global leaders. By blending top-tier product development with eco-consciousness, they've set a standard that challenges other tech giants to follow suit.