OpenAI raises the bar for AI communication tools with the launch of ChatGPT Enterprise. This newly introduced model guarantees enterprise-level security, rapid access to the advanced GPT-4 engine, extended context windows for deeper conversations, cutting-edge data analysis tools, and bespoke customization features.
Incorporating AI into workplace dynamics has been OpenAI's vision. This innovative step aims to present an AI ally for businesses, proficient in multifaceted tasks, tailored for individual organizational needs, all while ensuring paramount data protection.
Within just nine months of its initial release, ChatGPT has remarkably integrated into 80% of Fortune 500 firms. Corporate giants like Block, Canva, Carlyle, The Estée Lauder Companies, PwC, and Zapier, some of the early adopters of ChatGPT Enterprise, are already witnessing transformative shifts in their operations. They leverage the tool to enhance communication clarity, fast-track coding assignments, promptly navigate intricate business inquiries, aid in creative ventures, and much more.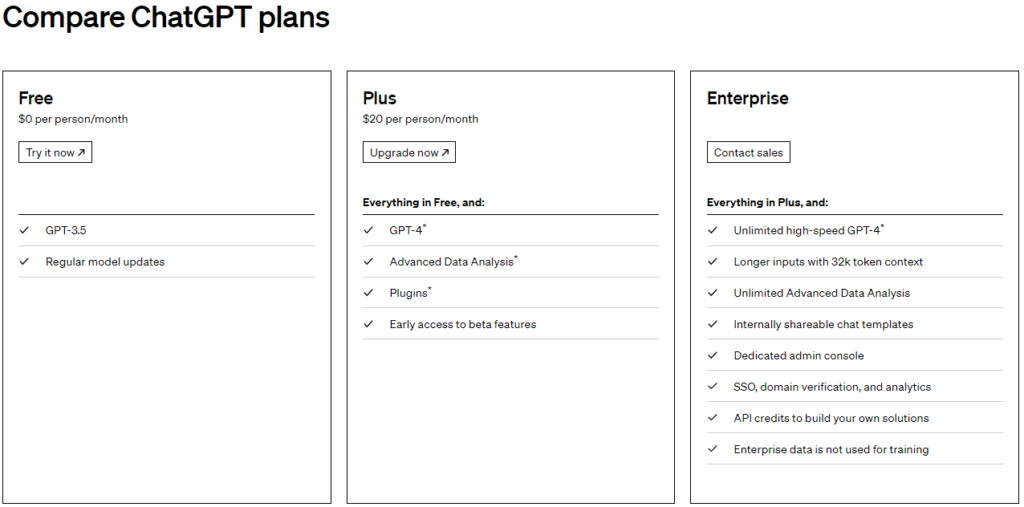 The development journey of ChatGPT Enterprise, spanning less than a year, has been a collaborative endeavor. Inputs from more than 20 varied companies shaped its formation. OpenAI's COO, Brad Lightcap, provided insights into the chatbot's latest business-centric tier. Although the exact pricing remains under wraps, it's suggested that the rates will be tailored based on individual company needs and size. Notably, firms such as Block, Canva, and The Estée Lauder Cos. were among the initial beta testers of this innovative tool.
OpenAI's venture into the enterprise segment with ChatGPT Enterprise signifies the growing importance of AI in business solutions. This move is likely to reshape the corporate communication landscape, fostering efficiency and innovation in routine operations.