Threads, Meta's new Twitter app, aims to create a public square for Instagram communities that have never used Twitter.
Public Place
Instagram CEO Adam Mosseri said the platform's purpose is to make conversations less acrimonious, not replace Twitter. Mosseri's approach is concerning since it reflects Facebook's earlier depiction of itself as a neutral place to connect. The corporation has taken news from news organizations without promoting journalism.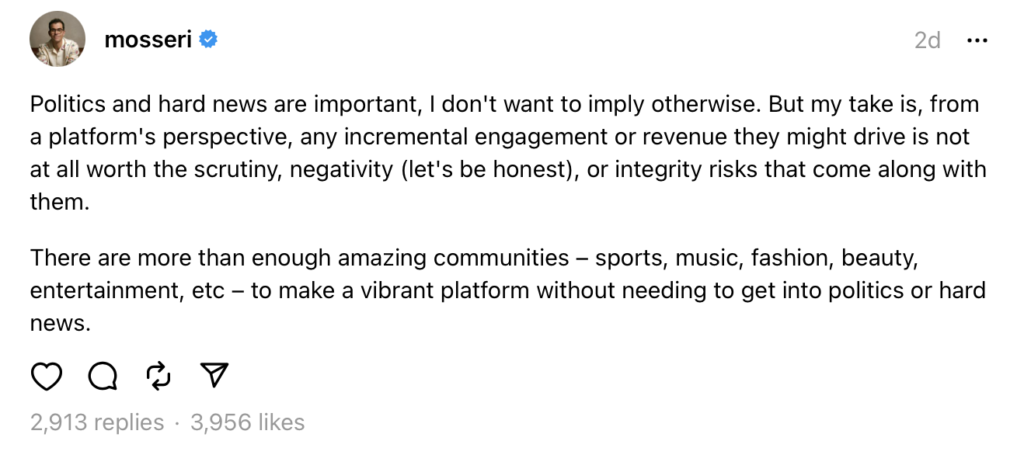 Meta's fixation on a commodified, advertising-filled public place is upsetting because public squares have historically been the center of culture and politics.