To capitalize on the anticipation for the July 21 debut of the "Barbie" movie, Roku has started an immersive marketing campaign.
Barbie
The full-funnel campaign has a "Barbie" placement on Roku's home screen, a Roku City screensaver with Barbie's Dream Home and a "Barbie"-branded movie theater, and a "Barbie" banner that enables users to see a trailer and scan a QR code to purchase movie tickets.
Additionally, Roku disclosed a collaboration with Shopify businesses to permit direct purchases via Roku Action Ads. Roku's initiatives to link the streaming platform with merchants and advertising include the "Barbie" campaign and Shopify checkout integration.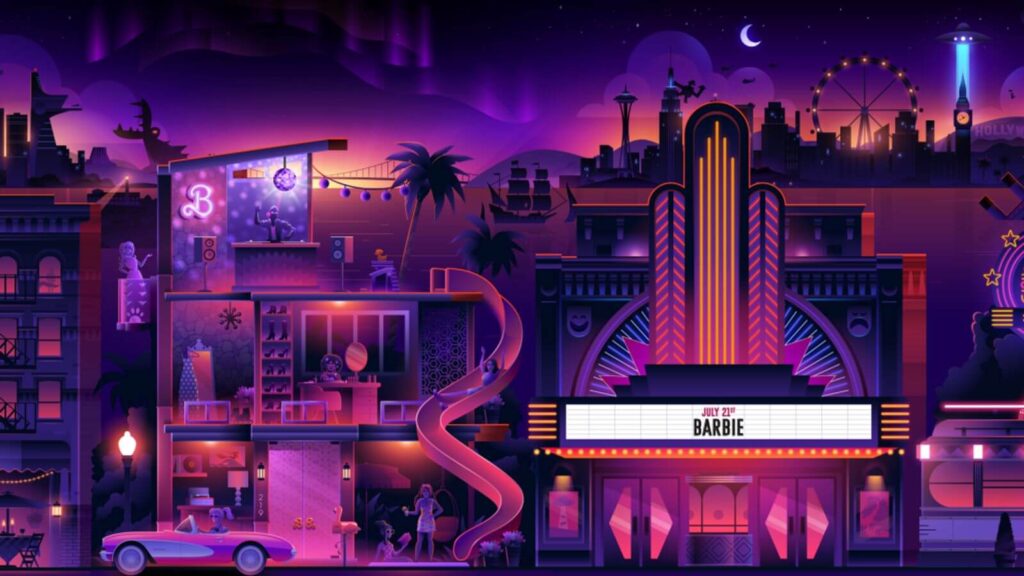 Until the ad market has fully recovered, the organization is exploring monetization methods to boost revenue growth.