Authors Richard Kadrey, Christopher Golden, and Sarah Silverman, a comedian, and author, are suing OpenAI and Meta in a US District Court for copyright infringement.
Copyright Infringement
They contend that unlawfully obtained datasets, including books from "shadow library" websites, were used to train OpenAI's ChatGPT and Meta's LLaMA. The chatbot, according to the authors, never copied copyright management data. Six charges of copyright breaches, negligence, unjust enrichment, and unfair competition are alleged in the complaints.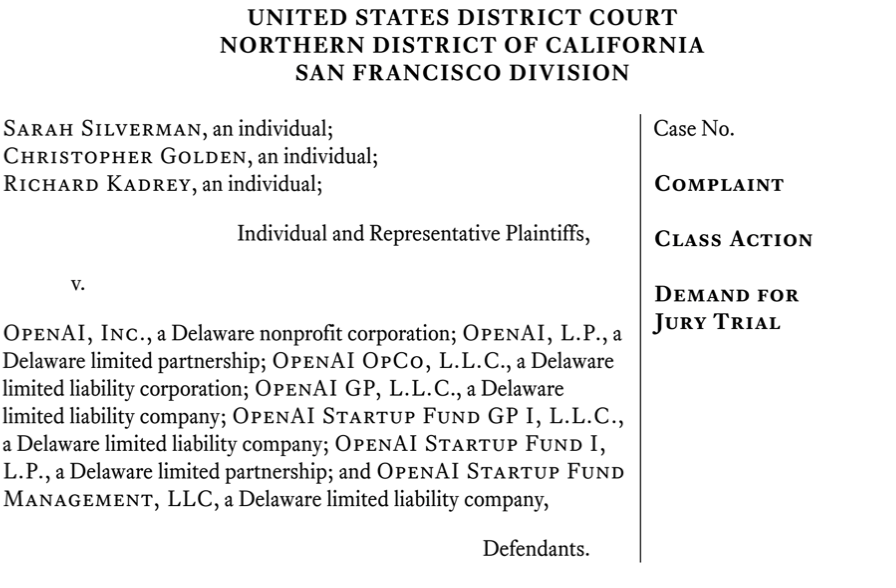 The writers ask for statutory damages, profit restoration, and other things.