Wix is taking a giant leap in web creation with the launch of Wix Studio, a dedicated platform for agencies and freelancers that offers cutting-edge AI-powered features for web design and development.
Building on Wix's established capabilities, Wix Studio provides professionals with an intuitive canvas experience to create complex layouts and fully responsive designs. Its AI-driven technology offers automatic resizing and fitting for various screen sizes, quick generation of text and images, and even advanced animations without the need for coding.
Avishai Abrahami, Co-Founder and CEO of Wix, shared his enthusiasm for this new platform: "We have devoted the past several years to our professional audience by working closely with our agency partners, deeply understanding their workflows, and evolving our products accordingly. Now, we are introducing a completely new platform for them to build quality websites, manage all of their clients and so much more. We believe that with Wix Studio we will be able to continue generating significant growth in our Partners segment. Combining our web development expertise and the power of AI to assist with complex web design projects, we're continuing our path to trailblaze the web creation industry."
The platform's comprehensive suite of features empowers agencies and freelancers to control the complete design process. Here's a glimpse of what Wix Studio brings to the table:
Complete Design Control.
Responsive AI.
AI Text and Images.
No-Code Interactions.
Custom CSS.
Team Collaboration.
Wix Studio reflects the company's commitment to redefining how agencies and freelancers build and manage websites. Its innovative features address the complex needs of professionals, providing them with the flexibility and efficiency required to deliver excellence.
Gali Erez, Head of Product at Wix Studio, emphasized the innovation behind Wix Studio: "We understand the complex nature of agencies that are often working on hundreds of projects and collaborating across multiple teams. Wix Studio combines the intuitiveness of the Wix Editor with cutting-edge capabilities, alongside robust integration opportunities, and advanced business solutions, to redefine how agencies build and manage websites. We're excited for this creative, flexible and efficient platform to be in the hands of agencies and freelancers, supporting them to deliver brilliance."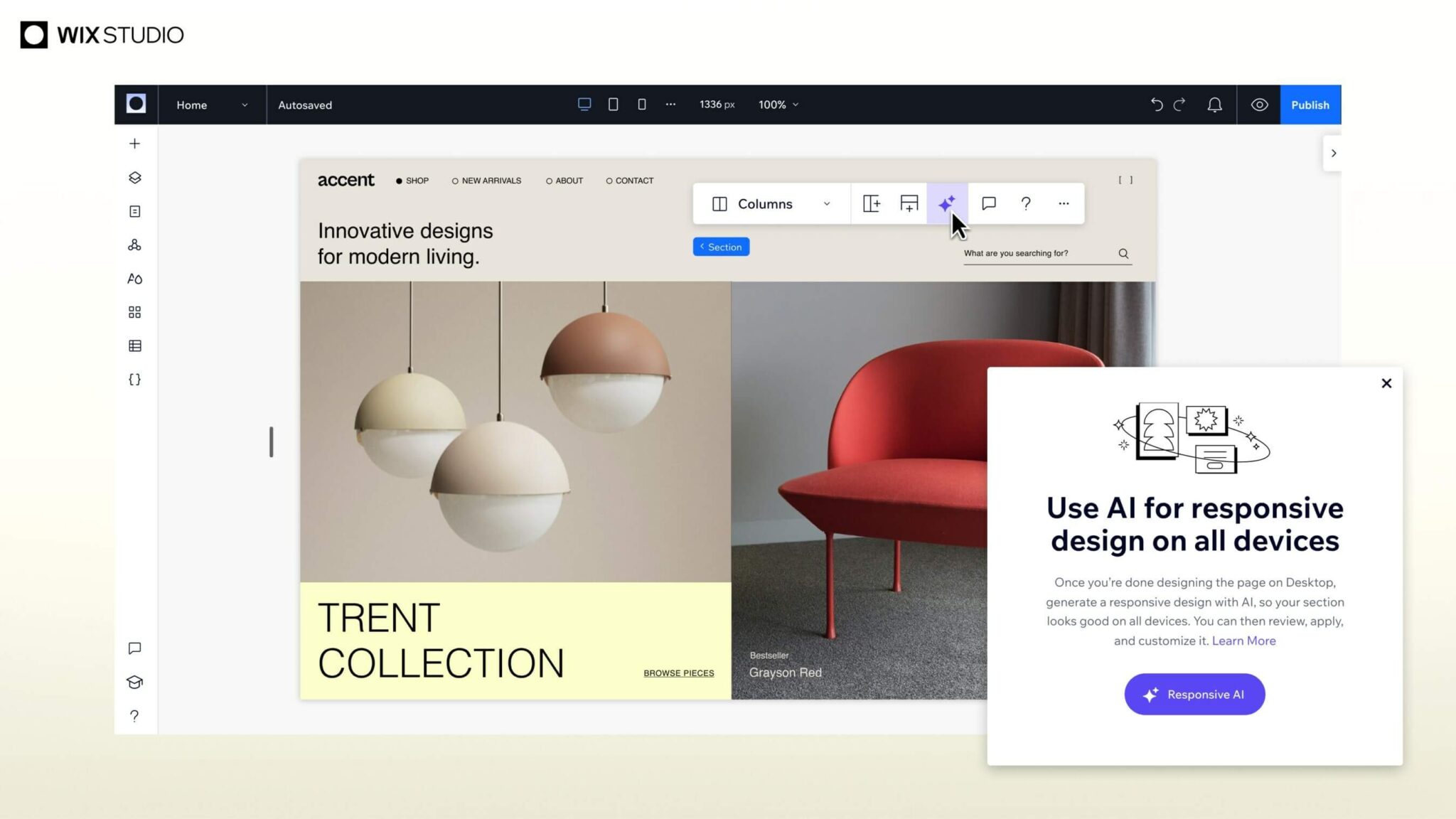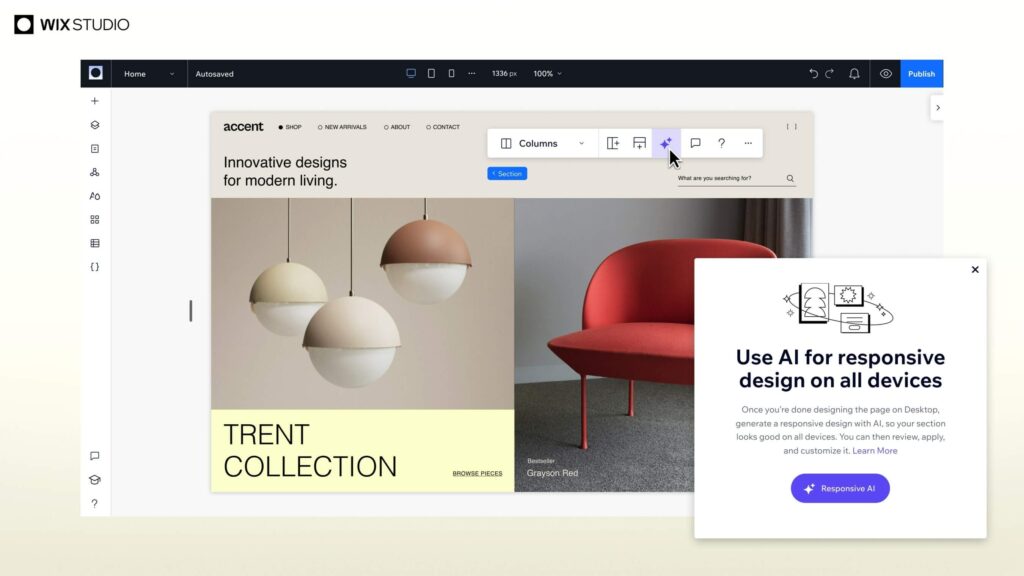 Michal Bignitz, VP of Wix Partners, also expressed excitement about the new platform: "The invaluable insights and knowledge we've learned working with Wix Partners over the years have been crucial to shaping the Wix platform, and today, Wix Studio is the ultimate creation and management experience for our Partners. We're thrilled to roll out this powerful platform that addresses all of their needs from building complex projects to managing their relationships with clients all in one place."
Wix Studio is a game-changing addition to the world of web design and development. By seamlessly integrating AI technology with design and collaboration tools, Wix has crafted a platform that's not just user-friendly but also transformative in the way professionals approach web creation. For agencies and freelancers who often juggle numerous projects simultaneously, Wix Studio's efficient and intuitive design capabilities are likely to prove indispensable. The launch marks a significant evolution in the web creation landscape, placing power, efficiency, and creativity in the hands of professionals like never before. It's a strong affirmation of how AI continues to shape the future of digital craftsmanship.