Pinterest is trying out a new ad unit called "Premiere Spotlight". This would put a video ad at the top of the search results page.
Premiere Spotlight Ad Unit
Kohl's is the first partner to try out the new video ad space. It has secured prime real estate on the search results page, which could increase awareness and exposure.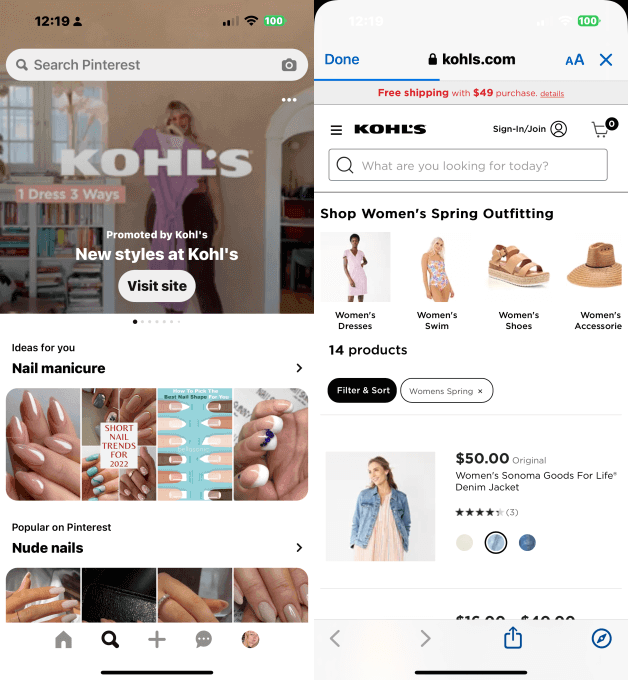 "Premiere Spotlight" will allow advertisers a top position for up to 24 hours, with a compelling, video ad that will be launched within in-stream. Advertisers can take immediate action on ads by tapping the "Visit Site" button within the Pinterest app to be redirected to the brand's website.
Pinterest is headed in the right direction with their enhancement, recently they increased the number of active users per month to 450 million.