Google has released 360-degree virtual backdrops for video conferences on Google Meet mobile using the device's accelerometer.
Google Meet 360 Backgrounds
New Google Meet 360-degree artificial backgrounds are available for mobile video conversations on Google Meet. The new function, which uses your device's accelerometer to move with you, is currently running on iOS and Android and was introduced in January.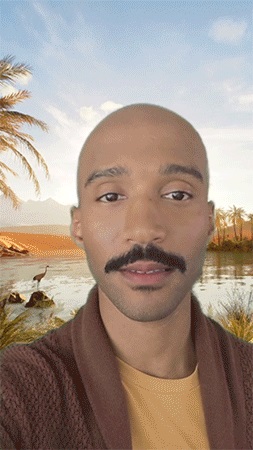 Google said that this feature is not available to everyone, it's only available to: "This feature is available now to Google Workspace Essentials, Business Starter, Business Standard, Business Plus, Enterprise Essentials, Enterprise Standard, Enterprise Plus, Education Fundamentals, Education Plus, Education Standard, the Teaching and Learning Upgrade, Frontline, as well as legacy G Suite Basic and Business customers only.".
Google is working on their AI capabilities and filters features to help enhance their services.