Google has released its 2022 Advertising Safety Report, detailing all the ads and websites it has taken action against in the past year.
Google's Punishment
Ads have been removed or prohibited from serving on more than 1.57 billion publisher pages and across 143,000 publisher sites, up from 63,000 in 2020, and Google has terminated more than 6.7 million advertiser accounts.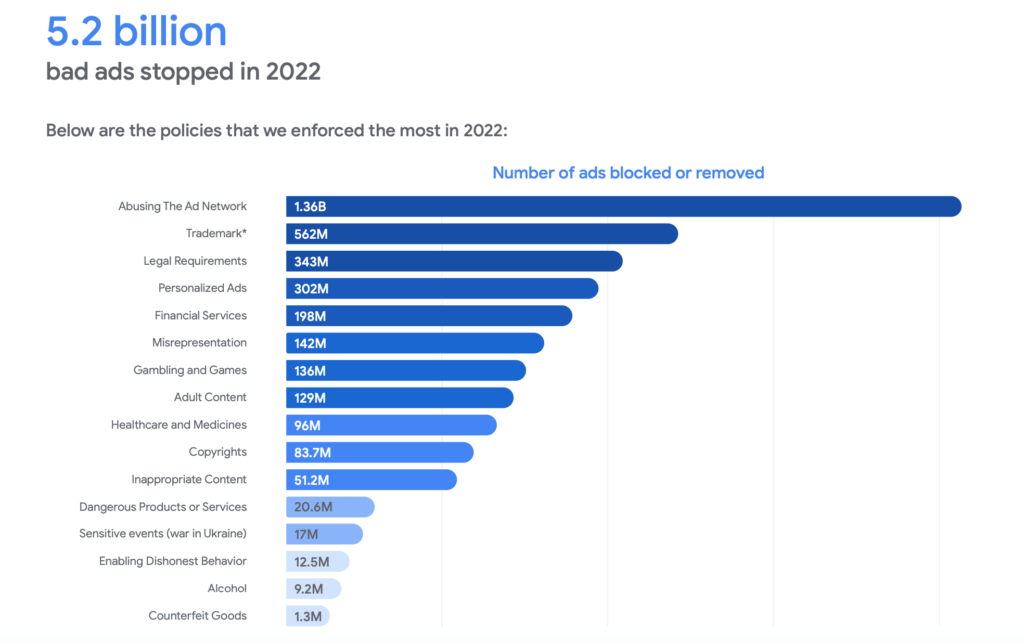 Spammers and con artists who employ misleading advertising to trick consumers are the primary targets of ad blockers. Google also punished a number of sites using its AdSense program, which allows publishers to include Google advertisements on their pages.