Instagram released "Quiet Mode" to facilitate concentration and encourage users to establish limits with their friends and followers.
Instagram Quiet Mode
Once this feature is turned on, you will no longer receive messages, your activity status will read "In Quite Mode" and replies to DMs will be sent automatically.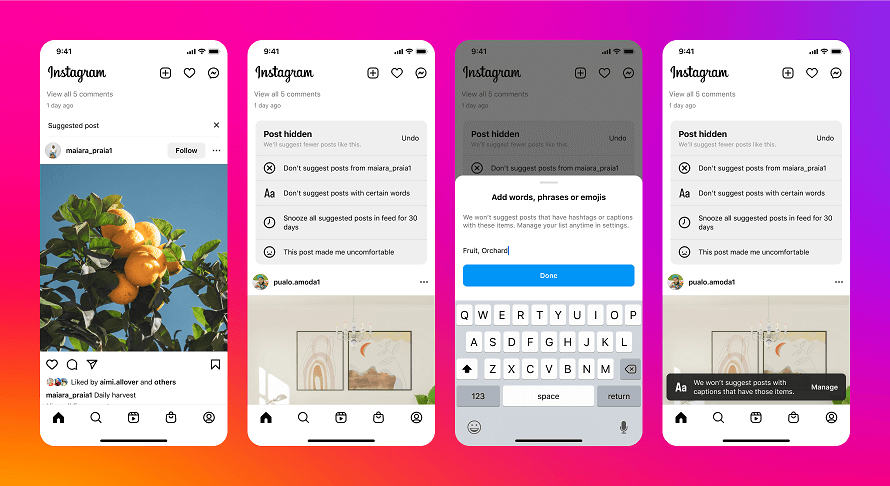 You can choose the duration of "Quiet Mode" to match your needs, and when it ends, a summary of the alerts you missed will be displayed for easy review. Anyone can switch to "Quiet Mode," but we'll remind them to do so after they've used Instagram for a certain amount of time in the evening.
Starting now, 'Quiet Mode' will be accessible to everyone in the US, UK, Canada, Australia, Ireland, and New Zealand. More countries will follow.