Specifically, LinkedIn's new Collaborative Articles feature will use AI-generated prompts to solicit the input of targeted users based on their areas of expertise.
Community Top Voice Badge
In the LinkedIn feed, the articles will stand out, with contributor information highlighted and a button to add your own thoughts. To further encourage users to share their knowledge and expertise, LinkedIn has introduced a new Community Top Voice badge.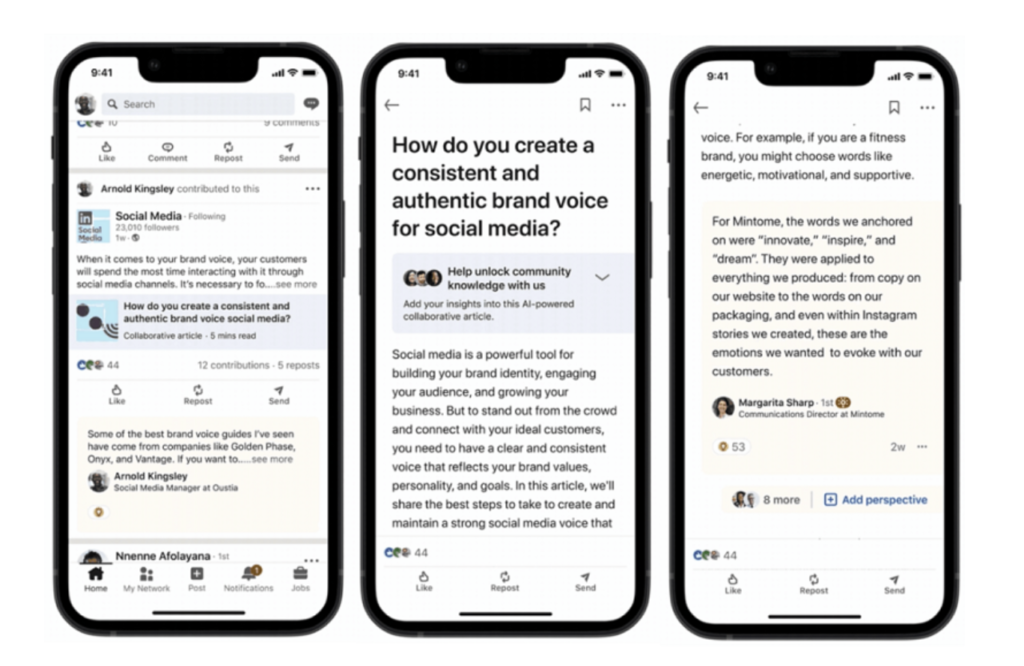 This could be the first of many new AI integrations coming to the LinkedIn app soon, and it's a low-maintenance way for the company to increase engagement.