Twitter has released its yearly events calendar, detailing all the important dates and holidays you should factor into your preparations as a marketer.
Twitter Calendar 2023
You can get a good feel for when key events are happening with the help of the interactive and online calendar. Your search results can be narrowed down by both location and event.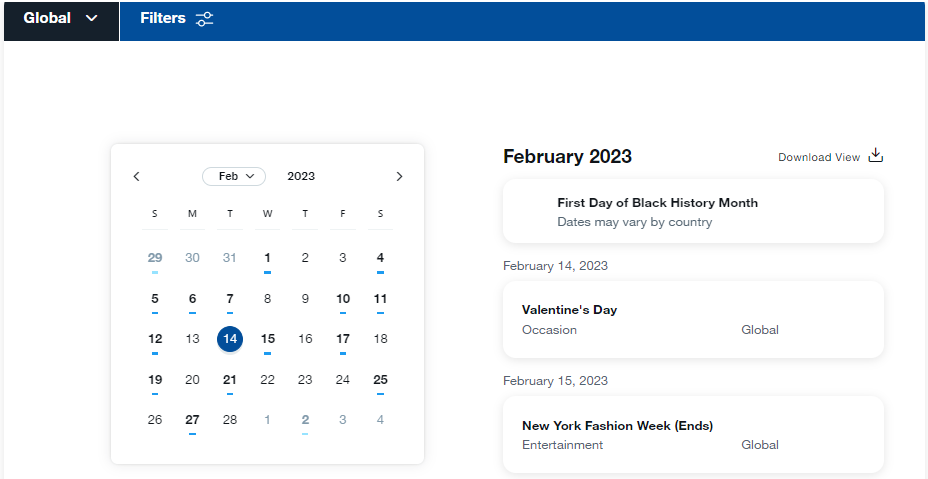 In their blog, Twitter said: "Twitter can help. We're moving more quickly than ever, and we're still the place people turn to see and talk about what's happening. A great example is the recent FIFA Men's World Cup. We saw a whopping 147B impressions of event-related content on the platform, up nearly +30% from 2018. We also generated 7.1B views on World Cup video1, with everything from memes to nail-biter outcomes to history being made.".
Twitter's calendars were previously available as downloadable files, but they've since been replaced by an online-only view.