The insurance company, in its pursuit of the attention of Generation Z and millennials, bypassed the typical big game ad in favour of one featuring the most popular creator on the TikTok app.
Super Bowl LVII
State Farm is taking advantage of Super Bowl LVII's buzziest night by ditching traditional TV tropes to go all in on TikTok.
The insurance provider has enlisted the app's most followed creator, Khaby Lame, to post a video alongside brand mascot Jake from State Farm challenging consumers to guess how many times the stadium will be name-dropped for the chance to star in a video with Lame.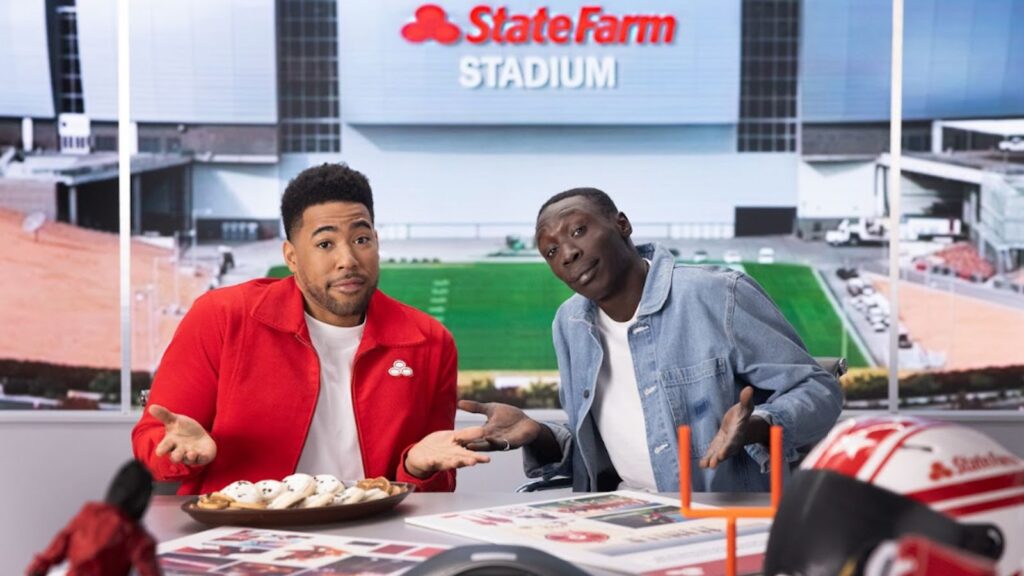 The video has already surpassed the Super Bowl viewership record of 114.5 million viewers, reaffirming the non-traditional strategy.
TikTok is the go-to second screen investment for advertisers this Super Bowl, as it is popular with Gen Z and millennials. State Farm is using it to connect with them and explore the metaverse.