WhatsApp is introducing a new feature that lets you send a message to yourself, which might be useful for maintaining notes, sending URLs that you want to return to, keeping track of meetings, and so on.
Sending Yourself A Message on WhatsApp
If you use WhatsApp, you'll now see yourself as a contact in your list of people who have received messages from you, with WhatsApp highlighting instances like shopping lists, trip inspiration, voice notes, sending your self a reminder, sending file, etc.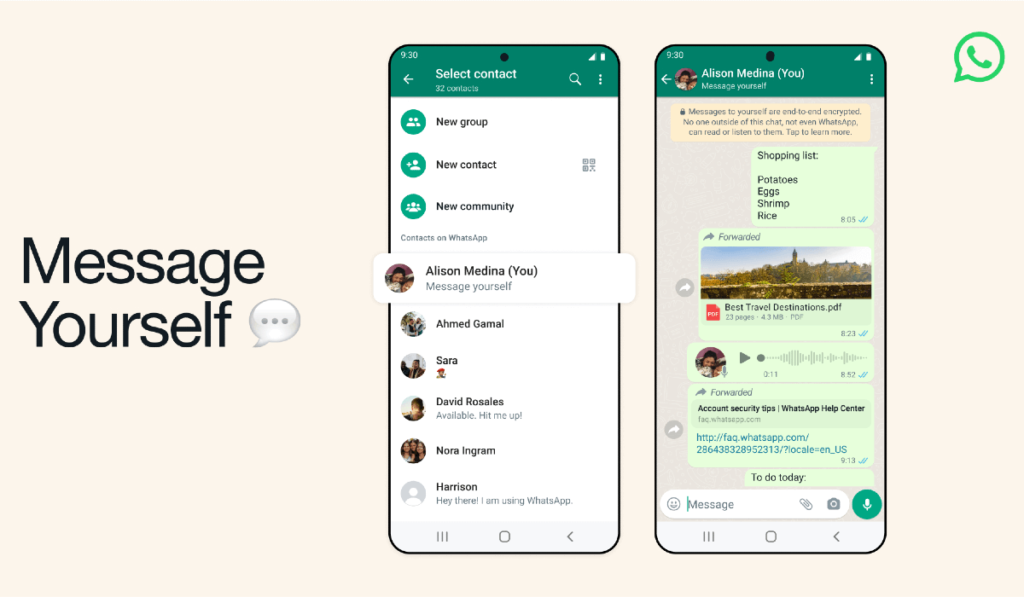 This feature has been in beta testing since late October, so it should be ready for release soon. With the latest update, WhatsApp is available for all Android and iOS users.