In favor of a built-in Google infotainment system, prospective electric vehicles from GM will not be compatible with smartphone projection devices.
Moving Beyond Phone Projection Systems
The new Google-powered infotainment experience will now feature built-in versions of Google Maps, Google Assistant, Audible, Spotify, and more, with the goal of providing "seamless access." It will aid in the collection of additional customer data on their driving, listening, and charging habits, which can then be used to guide the development of future subscription offerings.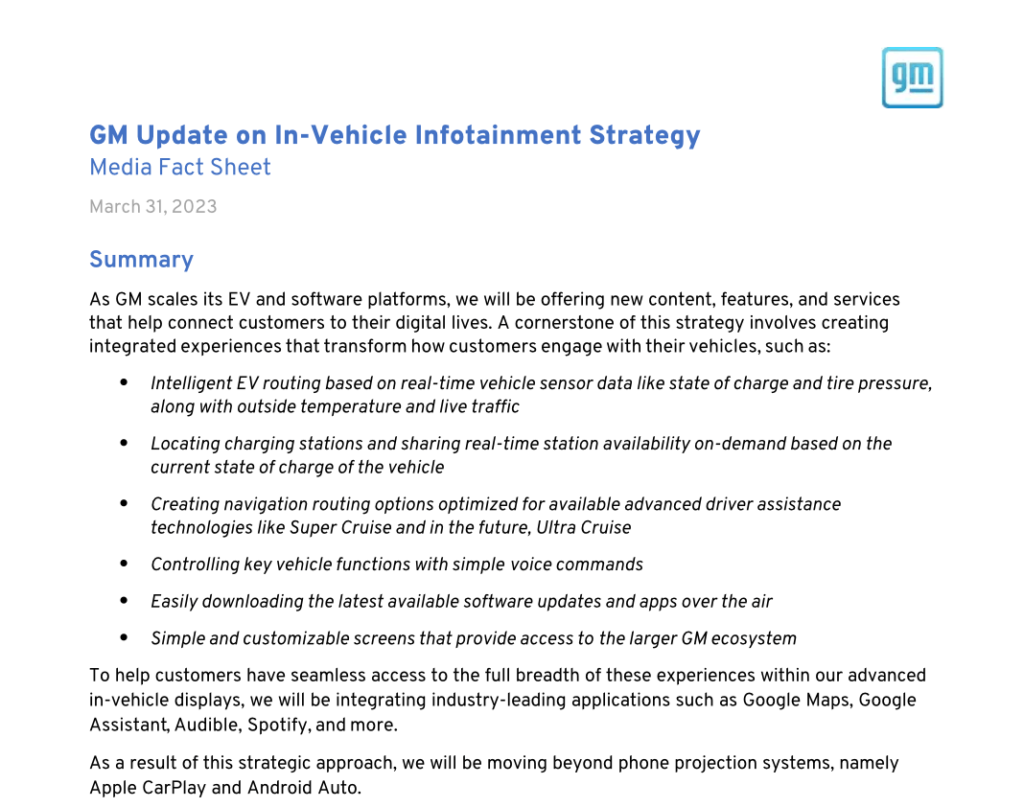 General Motors has reversed course from its agreement with Google to incorporate Google's apps into its fleet by restricting Apple CarPlay and Android Auto.