Kraft Heinz and the Absolut Vodka brand from Pernod Ricard released a limited-edition tomato vodka pasta sauce.
Absolutely Foodie Ridiculously Good
Heinz 57, which includes flavors like hot honey and black truffle, is being promoted by Kraft Heinz in conjunction with the vodka company Absolut. The condiment is a part of Kraft Heinz's ongoing Taste Elevation program, which aims to elevate the company's profile by linking it with high-end tastes.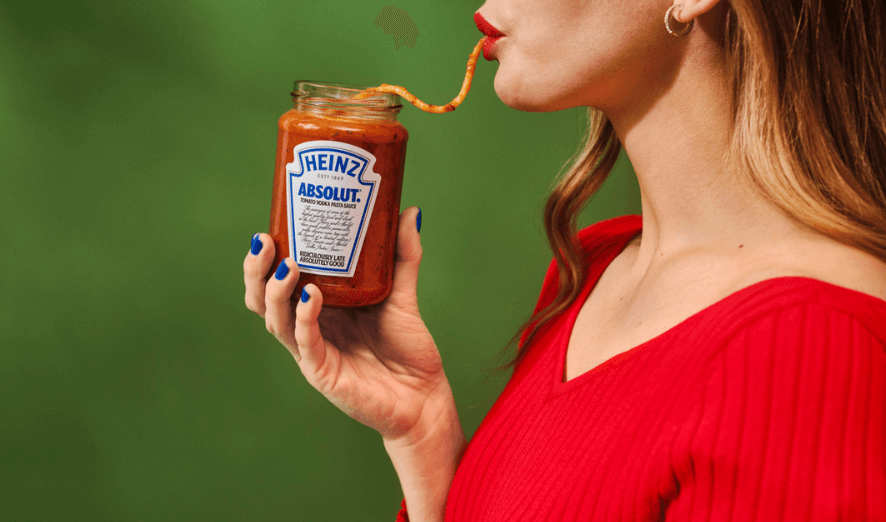 Both Heinz and Absolut are household names, which might boost the new sauce's sales, and the marketing push provides an opening to capitalize on the enduring appeal of the 1980s. Both companies want to make a bigger splash in the upscale culinary market, so their limited-edition cooperation shows serious intent while yet keeping things lighthearted.