In a pivotal move, the Typeface team has broadened its alliance with Microsoft by seamlessly incorporating their brand-personalized AI into Microsoft Teams. This strategic integration is poised to revolutionize the way marketers employ generative AI in their daily toolkit, significantly enhancing content co-creation and collaboration within teams.
Generative AI's transformational impact on the marketing domain is undeniable. Insights from an April 2023 survey disclosed that a staggering 70% of global CMOs are leveraging generative AI. A notable chunk, almost half, are tapping into its prowess to expedite superior content generation. The challenge and opportunity lie in harnessing this tech to consistently churn out content that resonates with a brand's unique voice.
Step in, the freshly minted Typeface app for Microsoft Teams. This innovative solution merges the might of Azure Machine Learning, Azure OpenAI Service, and Typeface's brand-centric AI. The result? An unparalleled ability to craft content at an accelerated pace, enabling brands to amplify their marketing outreach. From drafting creative briefs, curating email drives, to designing multimedia ads – it's all executed within the Microsoft Teams environment. This ensures marketers remain entrenched in relevant business discussions, enjoying a seamless workflow.
The Typeface model operates on a deep understanding of an enterprise's brand voice. The secret sauce involves customers furnishing content samples, style directives, product specifics, and visuals. Armed with this, Typeface's exclusive Affinity AI crafts a bespoke model tailored to each brand. The outcome? Marketers can almost instantaneously roll out personalized multimedia content, from captivating ad visuals, product showcases, to SEO-optimized meta tags.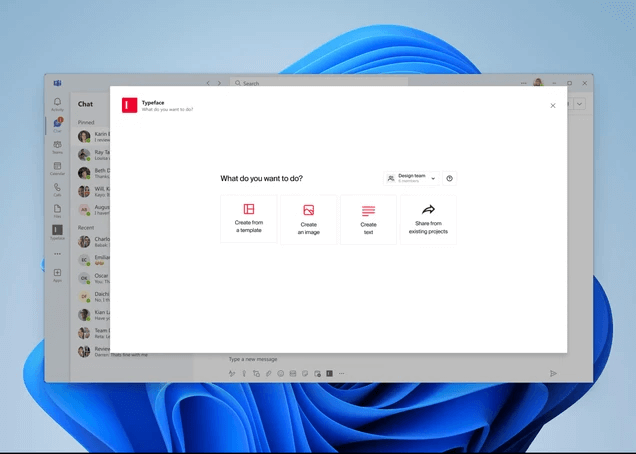 To put this into perspective, consider the task of a marketer orchestrating a digital campaign for a novel apple drink range. Using Typeface, a tailor-made caption paired with a striking image, attuned to the desired audience, can be whipped up in mere moments. The flexibility is astounding, with the ability to swap visuals or recalibrate the narrative in a jiffy.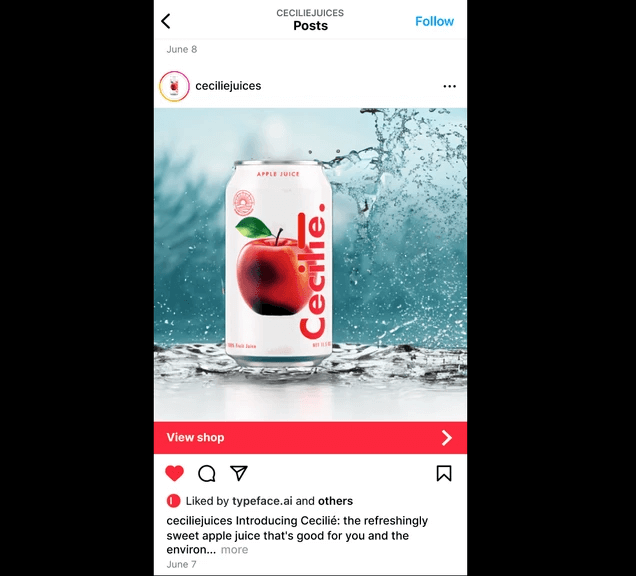 Highlighting the app's integration with Microsoft Teams, Vishal Sood, the Head of Product at Typeface, emphasized, "Employees work collaboratively, and we want content creation tools to come to us wherever we already are. Microsoft Teams is an immensely popular platform where users are already brainstorming and sharing content with their teams, so it's a perfect fit to bring the power of Typeface to Teams and provide creative value right in the flow of work. The development process was easy, and we were able to stand up the first version of the Typeface for Teams app in just a few days. Then we worked closely with Microsoft to refine the user experience. It is an extremely valuable partnership for us."
By nestling its app within Teams, Typeface is strategically positioned to drive deeper engagement and bolster loyalty among its existing clientele, an essential step for independent software vendors keen on customer retention.
In the dynamic realm of marketing, innovation is key, and the Typeface AI app for Microsoft Teams epitomizes this ethos. As brands grapple with the growing need for bespoke content at scale, integrations like these offer a tantalizing glimpse into a future where AI-powered content creation becomes the linchpin of strategic marketing campaigns.