WeRoad, a manufacturer of solo travel products, has capitalized on King Charles III's coronation to roll out a new out-of-home advertising campaign.
King Charles III's Coronation
To help Londoners make the most of the extra Bank Holiday, WeRoad has introduced a new out-of-home (OOH) brand campaign. Up until April 24th, you may catch the campaign, which features actual tourists and promotes the company's future trips, in all of the major London subway stations.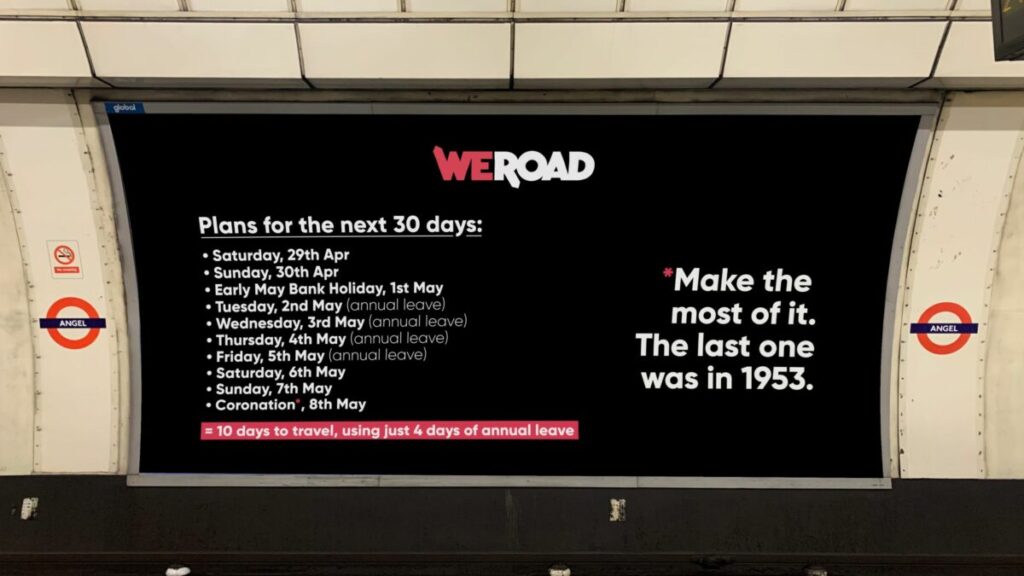 Its novel marketing strategy and hilarious unique communication style are expected to thrill customers and strengthen the company's brand identity in the UK market.