Meta has unveiled a fresh guide that showcases its range of automation and generative AI advertising tools, aiming to assist marketers in gearing up for the festive shopping rush. This guide dives deep into Meta's advanced AI advertising options, encompassing the Advantage+ product range and recently introduced AI creative components currently being refined on their AI sandbox platform.
For marketers striving to understand and harness the potential of AI for their Facebook and Instagram promotional strategies, this resource serves as a valuable manual. Although the entire guide is accessible for a comprehensive read, some standout highlights are worth noting.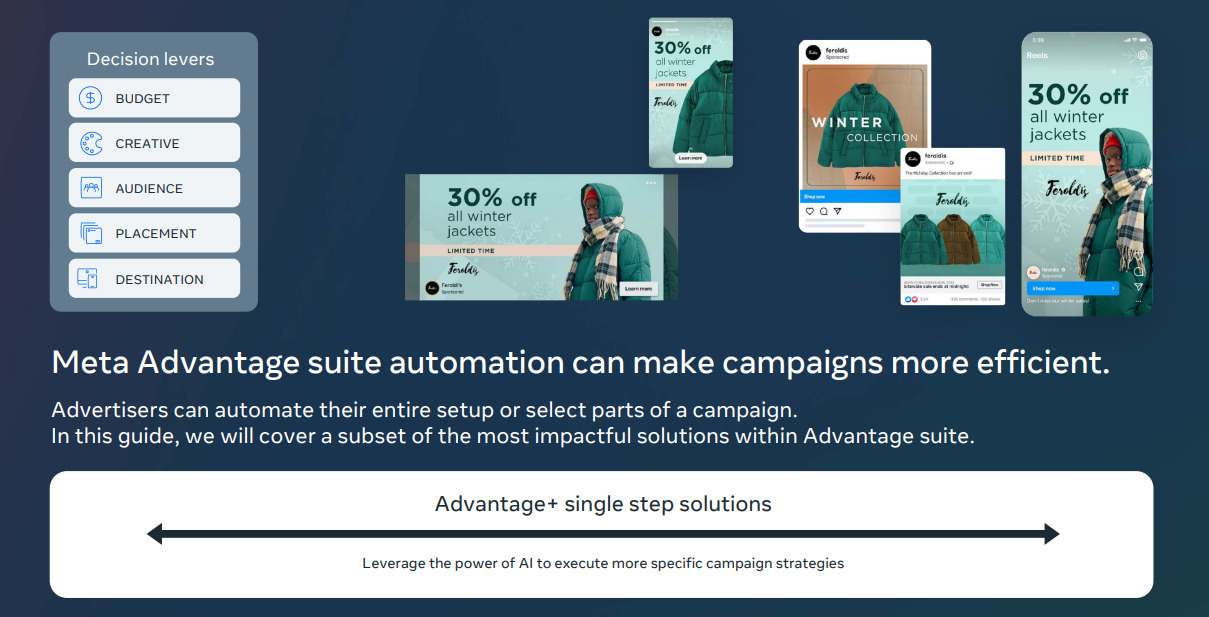 Marketers can leverage Meta's insights, advertising advice, and tools to ensure their small or medium enterprises stand out and get noticed during the crucial year-end shopping period.
Recent data emphasizes the growing influence of Meta's platforms. Advertisers witnessed a spike of 20% in conversions during the fourth quarter of 2022, specifically during sales-heavy events like Black Friday and Cyber Monday, compared to the previous year. Furthermore, a significant 56% of 2022's holiday shoppers chanced upon new brands and products via Meta platforms during the festive season. Impressively, three-quarters of these shoppers made their discoveries via sponsored content on Meta technologies.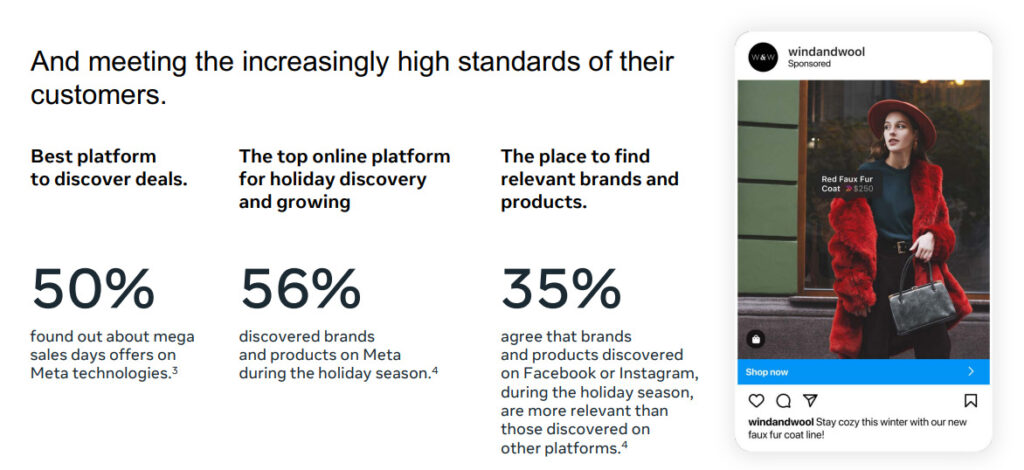 The evolving landscape of digital advertising is prominently marked by AI's transformative potential. Meta's latest guide highlights their dedication to advancing this space, offering marketers not just tools, but the insights to use them effectively. This festive season, with the right AI tools in their arsenal, marketers can expect not only to reach but genuinely resonate with their target audience.